This terrific Star Wars Zombies Birthday Cake was made by Mimi's Sweet Shoppe. It features zombie versions of Darth Vader, Darth Maul, and Senator Palpatine.
The cake was a 10 inch double layer strawberry/vanilla swirl with buttercream icing cover in fondant. The letters and Sith Logo were made from fondant. Red piping gel was used for the blood.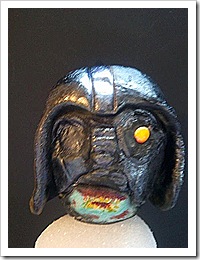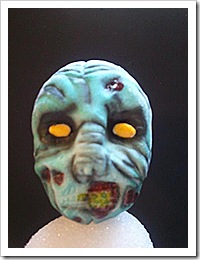 Zombie Darth Vader, Zombie Darth Maul, and Zombie Senator Palpatine were made of fondant covered foam to lessen the weight.