Ana Fuji, from Brazil, makes these most adorable truffles I've ever seen. These are her Star Wars Truffles. Each box contains one truffle with a cute fondant Star Wars figure on top. If you like the Mario Brothers, check out Ana Fuji's Super Mario Brothers' Chess Cake; it's also amazing.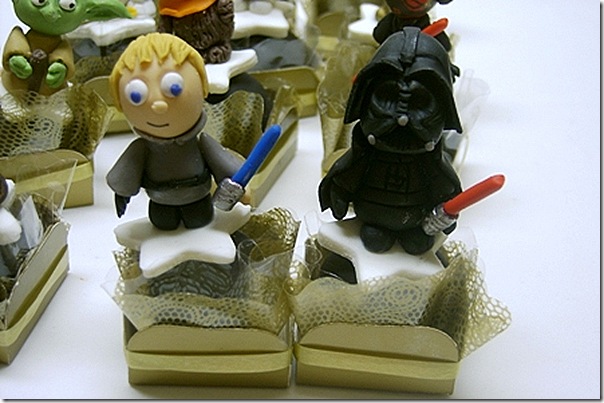 Luke and Darth Vader.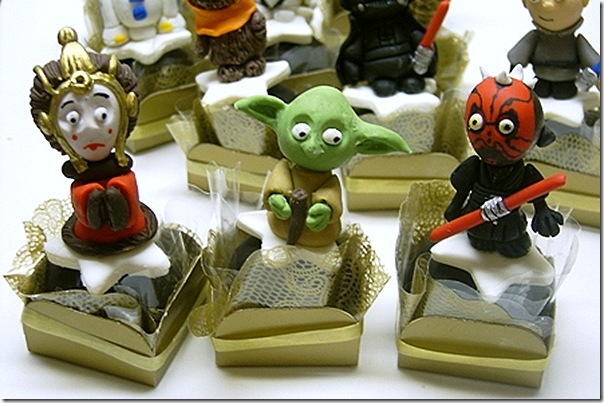 Queen Amidala, Yoda, and Darth Maul. I love Padme's facial expression. Darth Maul is adorable; that's probably the cutest Darth Maul I've ever seen. One question, how is he holding his lightsaber? He needs a sign above him reading "Look Ma, No Hands."
Clone Trooper, R2-D2, and an Ewok.
Chewbacca, Princess Leia, and C-3PO. Leia is adorable; she looks like she stepped out of Charles Schulz' Peanuts.