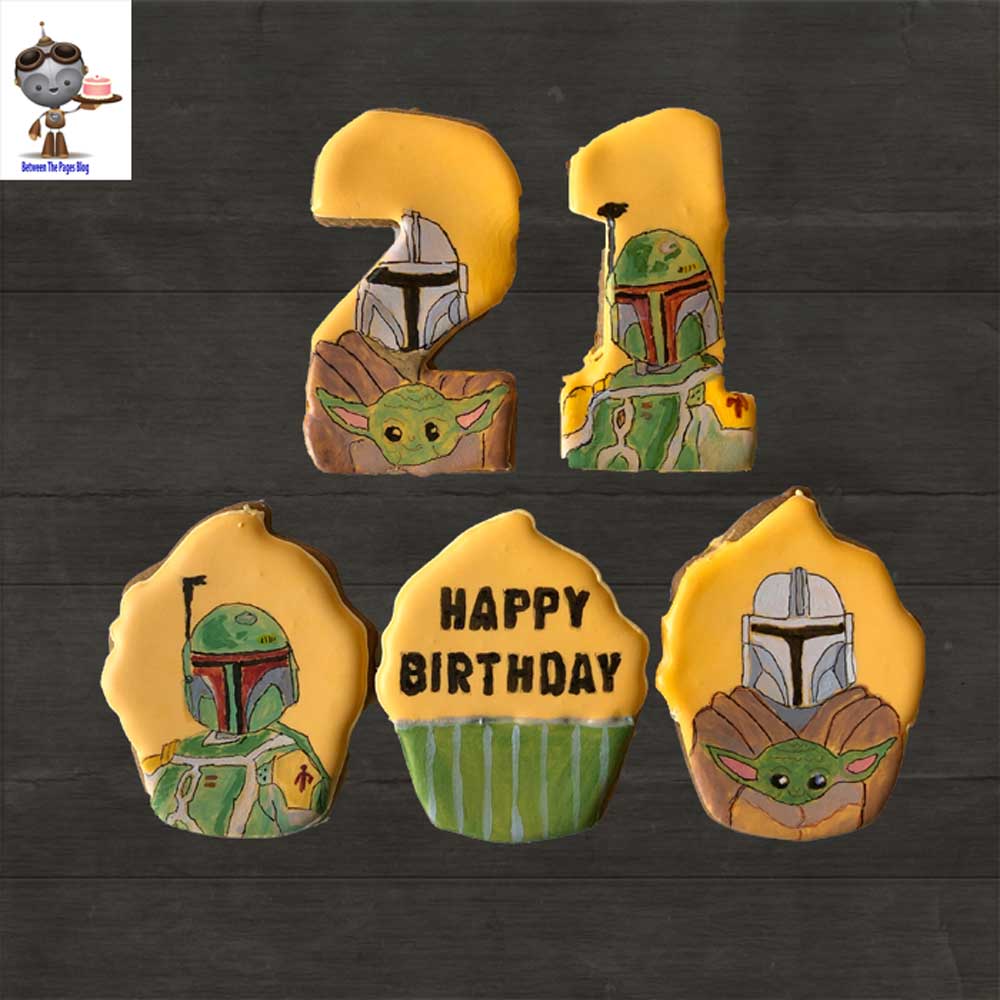 I made these Mandalorian 21st Birthday Cookies for my son's birthday. They feature The Mandalorian, Baby Yoda aka Grogu, and Boba Fett.
They are all hand-painted onto royal icing. I used a cupcake shaped cookie cutter to cut out the cookies. Then I covered them with golden yellow royal icing. Next, I painted the designs onto the cookies. In addition, since it was a birthday celebration, I put the words Happy Birthday onto the top of a cupcake cookie. In addition, the bottom of the cupcake is green with silver stripes to blend in with the characters.
I based my drawing of Boba Fett off of a picture on Easy Drawing Guides – How to Draw Boba Fett I really liked the shading of the character to give the armor more dimension.
The Mandalorian and Grogu cookie was based on a picture on dribble.com done by Juan Carlos Guzmán Rodríguez.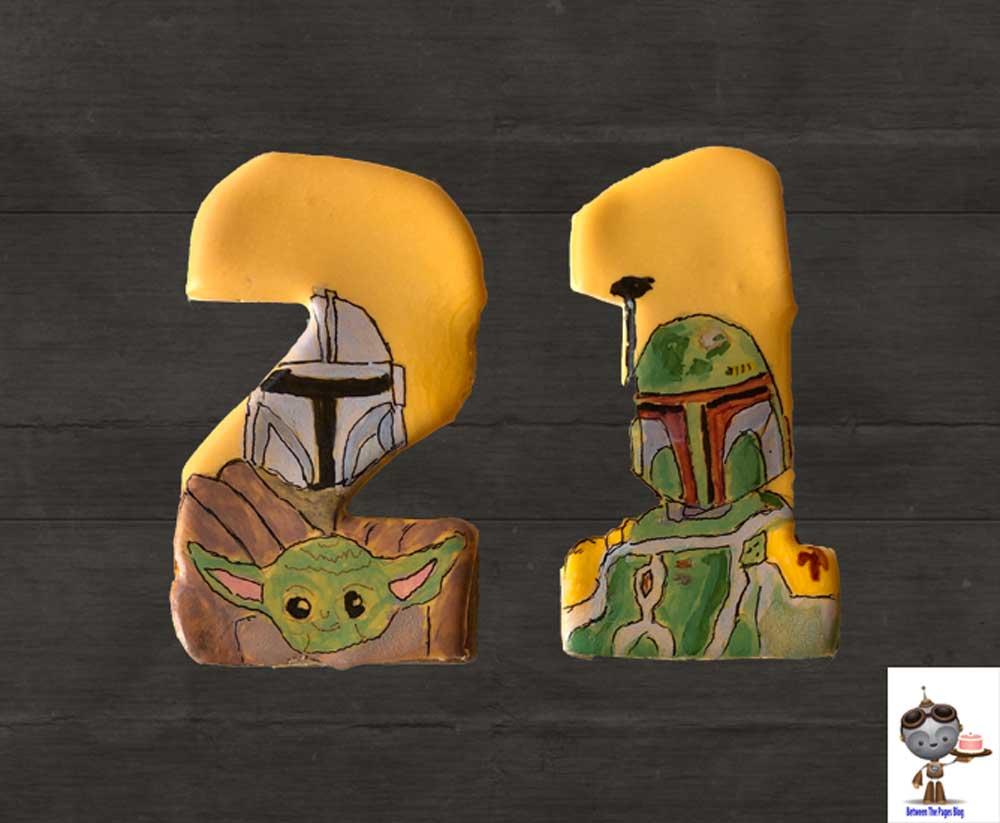 Since it was for a 21st birthday celebration, I used the cookies cutters for a number 2 and a number 1 to represent 21. I then painted the characters onto the numbers too.
For more Mandalorian and baby Grogu take a look at: