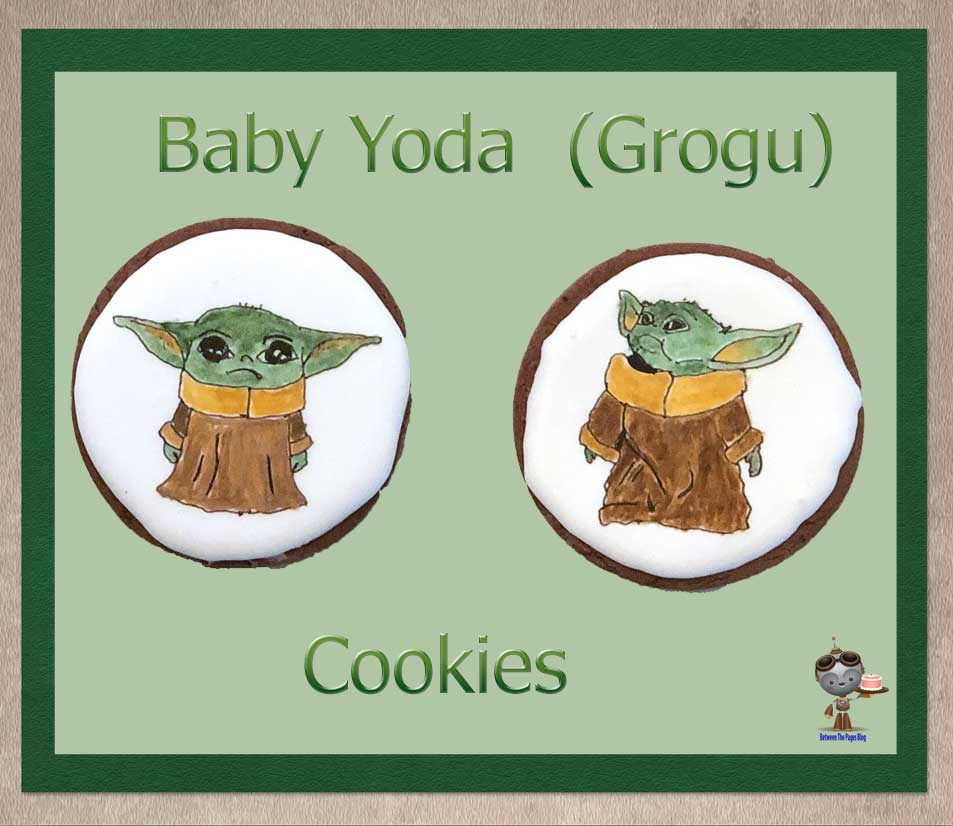 Baby Yoda (Grogu) Cookies
I made these Disney Baby Yoda cookies for a nice little boy who loves Disney's The Mandalorian and Baby Yoda.
I looked online and found two How to draw Baby Yoda videos that I liked. I based my cookies on these tutorials.
I wanted one that was cute and faced front. I liked the simplicity and the shading and coloring of this drawing. I also liked the way the inside of the ears were shaded in a golden brown, and the way the robe was multiple shades of golden brown and brown.
In addition, I based my second cookie on this pose of Baby Yoda and colored it to match the first one. I liked the way he look up at the sky in this pose.
Looking for something sweeter? Enjoy these amazing Yoda and Baby Yoda Cakes and Cookies you will.
I also made these Pink Baby Yoda cookies with him in his pram for a baby shower.
In addition I made these number Mandalorian cookies for my son's 21st birthday.