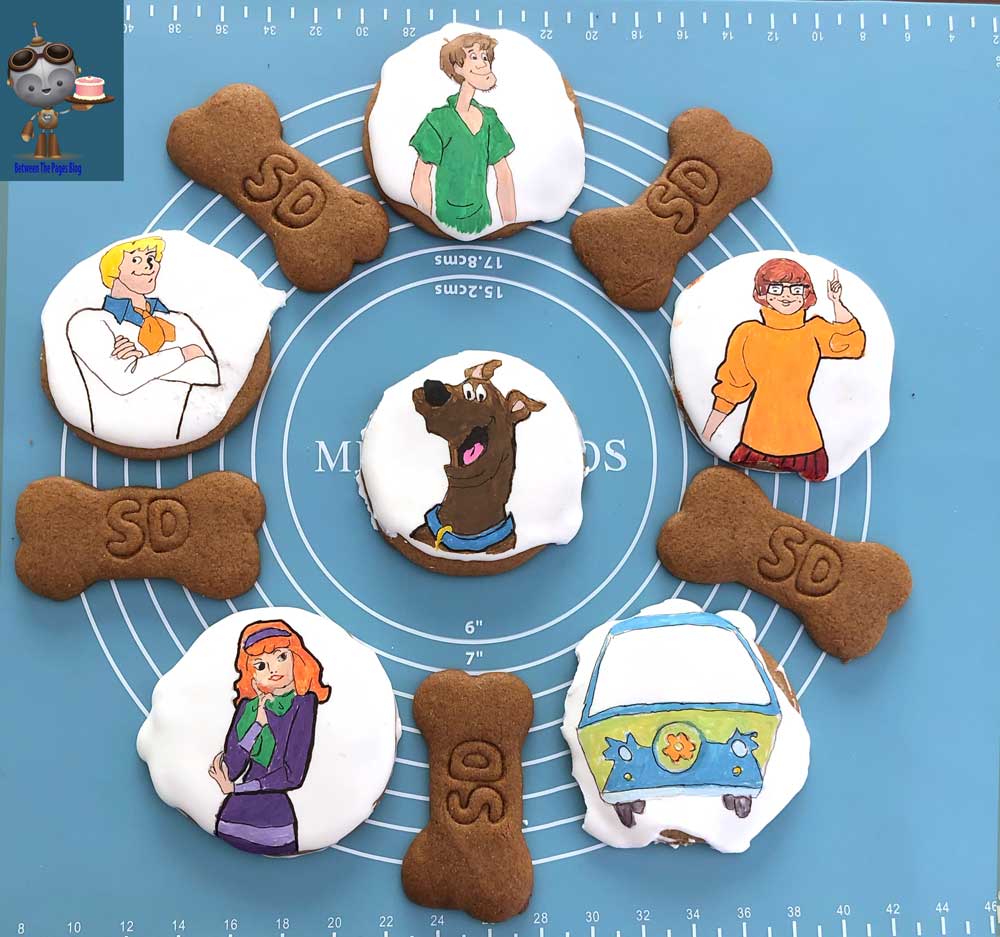 My daughter and I made these Scooby-Doo Cookies & Scooby Snacks cookies for my husband's birthday. We made hand-painted Mystery,Inc. cookies of Scooby, Shaggy, Fred, Daphne, Velma, and the Mystery Machine.
In addition, we also made bone shaped Scooby Snacks with the letters SD stamped on them. We also made chocolate bone Scooby Snacks.
The character cookies are gingerbread covered in royal icing.
Scooby and Shaggy are pals so the 2 separate cookies have a plus made from chocolate scooby snacks to equal a cookie with both characters on it.
The girls on the show are Daphne Blake and Velma Dinkley. Daphne is wearing her purple dress with purple headband and Velma is wearing her orange blouse and red skirt. Each of the 5 main characters has their own distinctive color scheme so it really easy to tell them apart on the show.
Fred Jones owns the Mystery Machine so these 2 cookies are together. I also included the Mystery Machine because it is an iconic part of the show. In addition, it is how these members of Mystery,Inc. go from one mystery to another.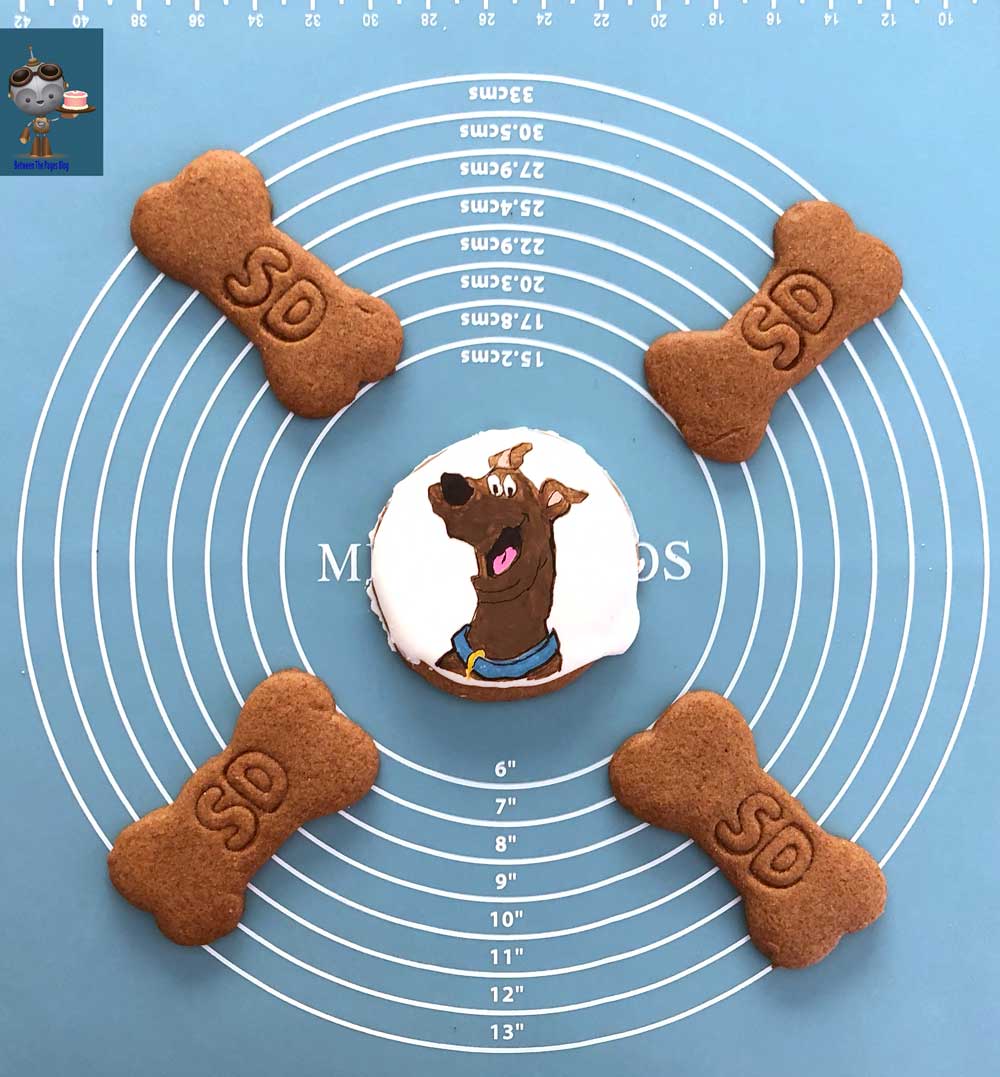 The star of the show is surrounded by Scooby Snacks which are his favorite snack.
For Scooby-Doo party ideas, take a look at
this Scooby-Doo Gaggling Ghost Haunted House Cake
this Scooby-Doo Witch Doctor Cake