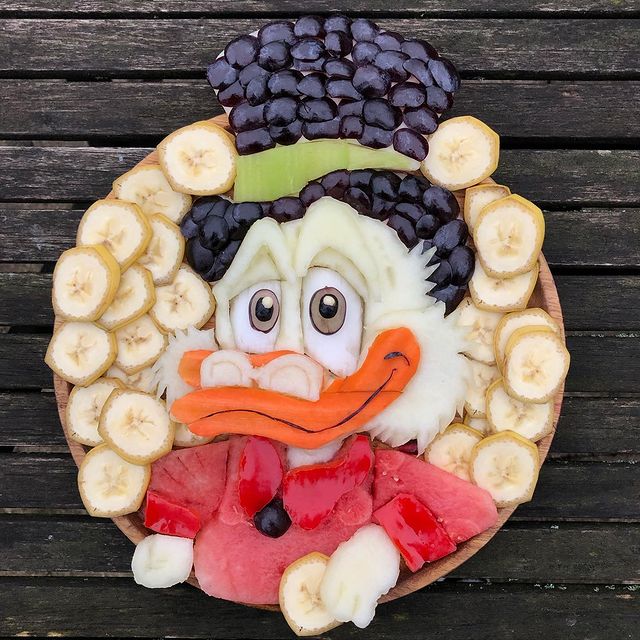 This Scrooge McDuck Pie is built using different kinds of fresh fruit. It could also be called Scrooge McDuck Food Art.
This wonderful food art was made by Edible Food Art by Kids.
The hat was built with grapes. His red jacket is watermelon. Gold coins are made with banana slices. In addition the button on the jacket is a blueberry.
Moreover, his duck bill was made using carrots. His glasses are pieces of melon. His face is a carved piece of melon. the green band on the hat is green melon. The melon is cut to show tufts of fur on his face. Also his hands are carved from melon slices.
This fresh fruit Scrooge McDuck pie looks like a nice dessert for summer.
You may also enjoy these Scrooge McDuck Cakes
this Scrooge McDuck and his Money Bin cake