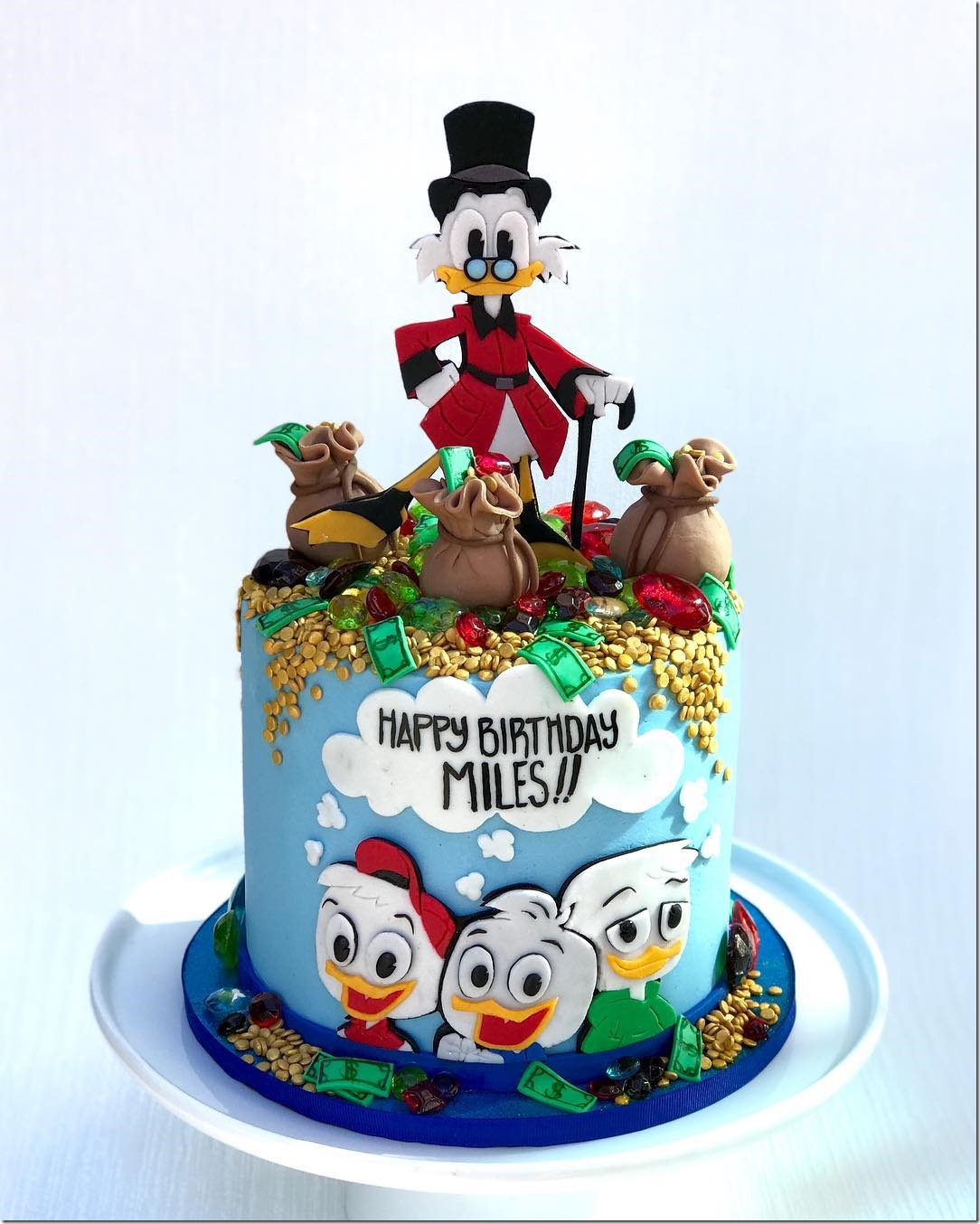 This delightful DuckTales Birthday Cake was made by The Sugar Butcher. This is a single tier barrel cake. The cake is painted blue. On front of the cake are Huey, Dewey, and Louie. All three of them are thinking "Happy Birthday Miles!!". There are gold coins and dollar bills scattered on the cake board. The top of the cake features Scrooge McDuck. He is surrounded by bags of money, giant gems, and dollar bills.
Kate hand cut Scrooge and the boys, used gold sprinkles for the gold coins and used isomalt to make the gemstones.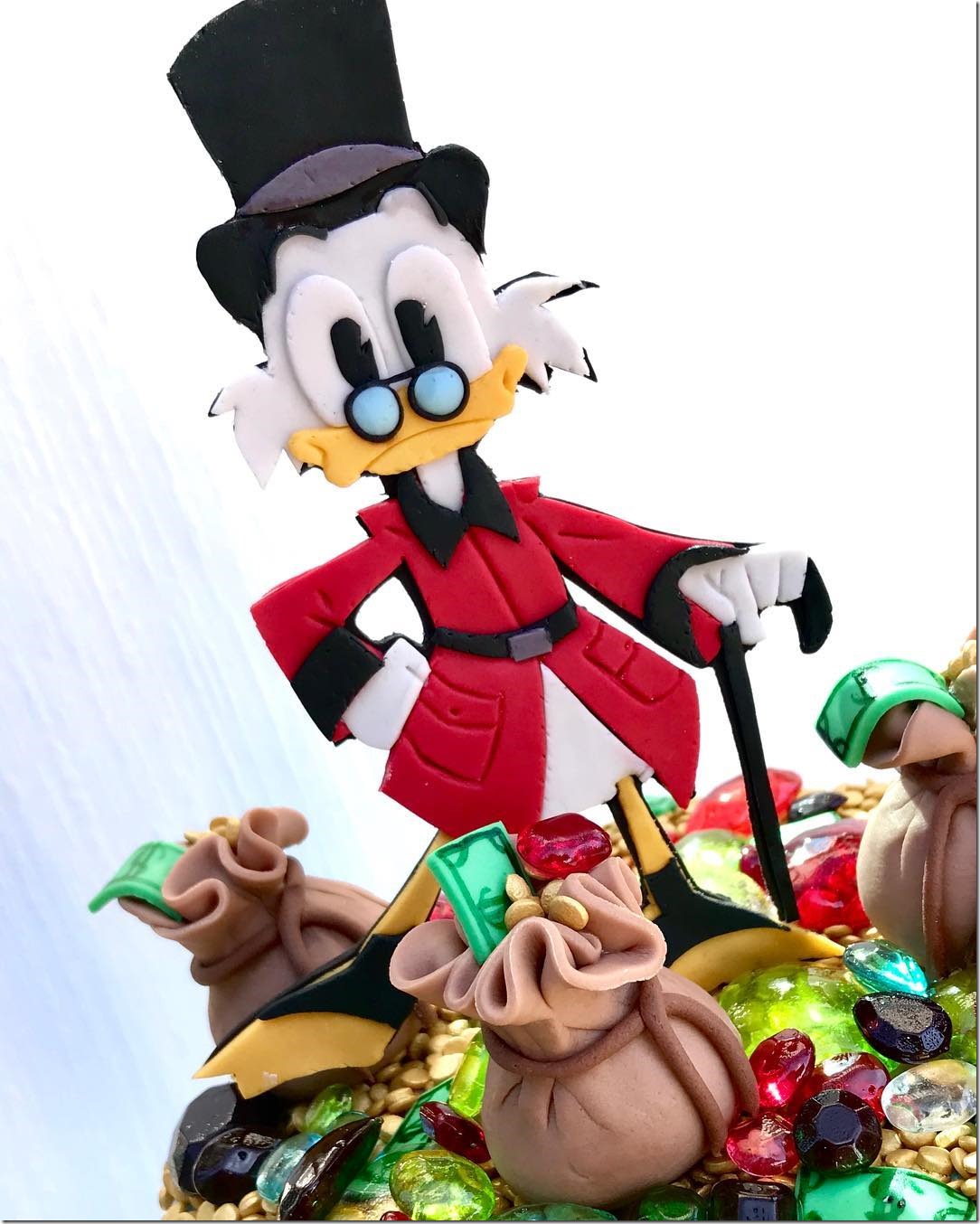 Here is a close-up of the wonderful hand cut Uncle Scrooge cake topper.