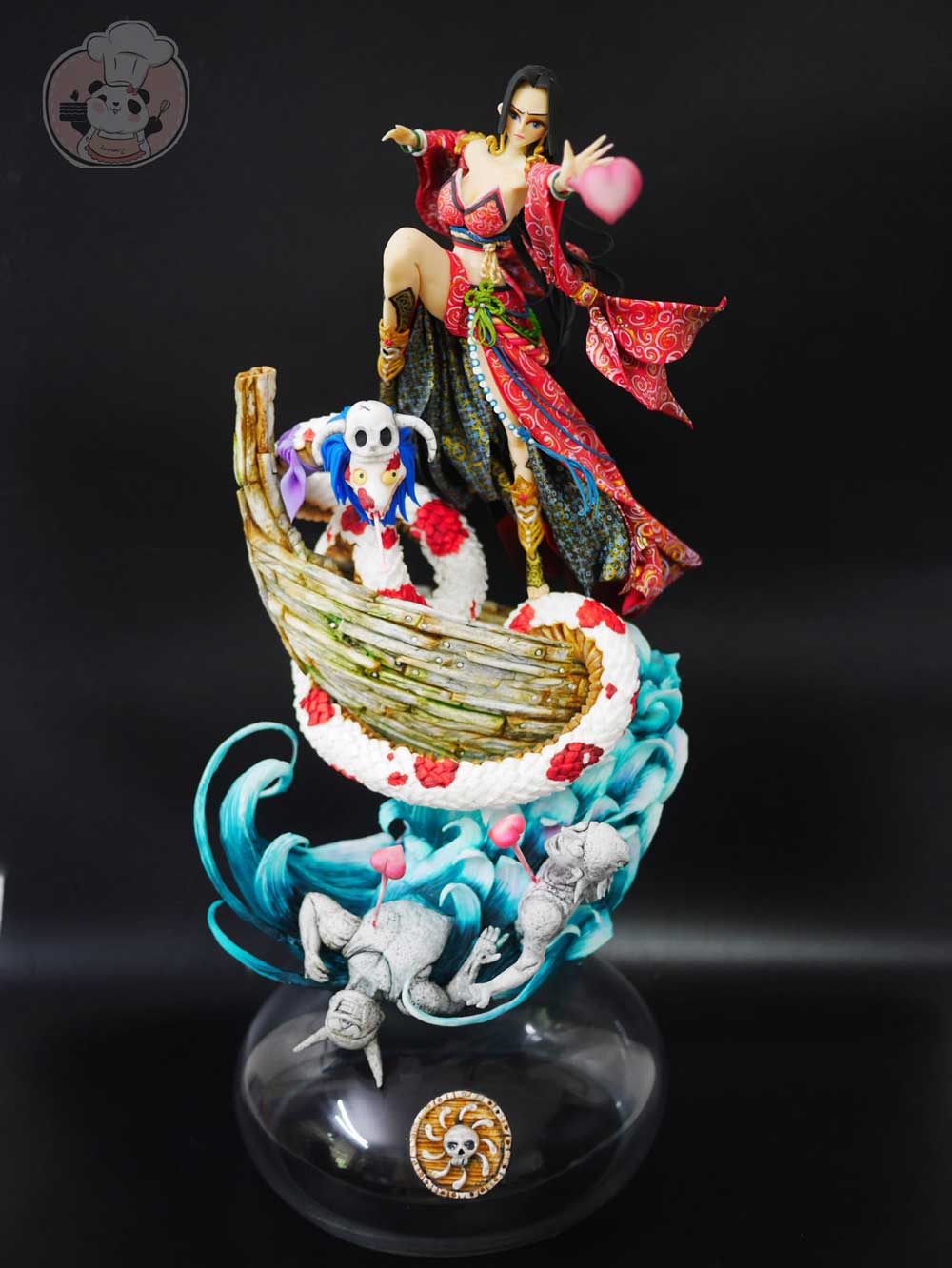 This splendid Boa Hancock cake topper features her and Salome.
This wonderful anime cake topper was made by Ploy Patcharee
This piece is part of Cake Con International Collaboration.
Here's the baker's description of the piece:
My character is " BOA HANCOCK" or her alias is "SNAKE PRINCESS." Boa Hancock is the pirate empress. She was distinguished by her height, Good figure and gorgeous on her face. She has "SALOME" for a personal pet, SALOME is the world's

deadliest and terrifying viper.
This work has brought the outstanding characteristics of the characters to create work with details as follows.

Those who saw HANCOCK'S trembling heart, Fascination would turn to be stone.

This project focuses on using bright colors to make it outstanding.
This anime figure looks like it was made using fondant and sugar paste.