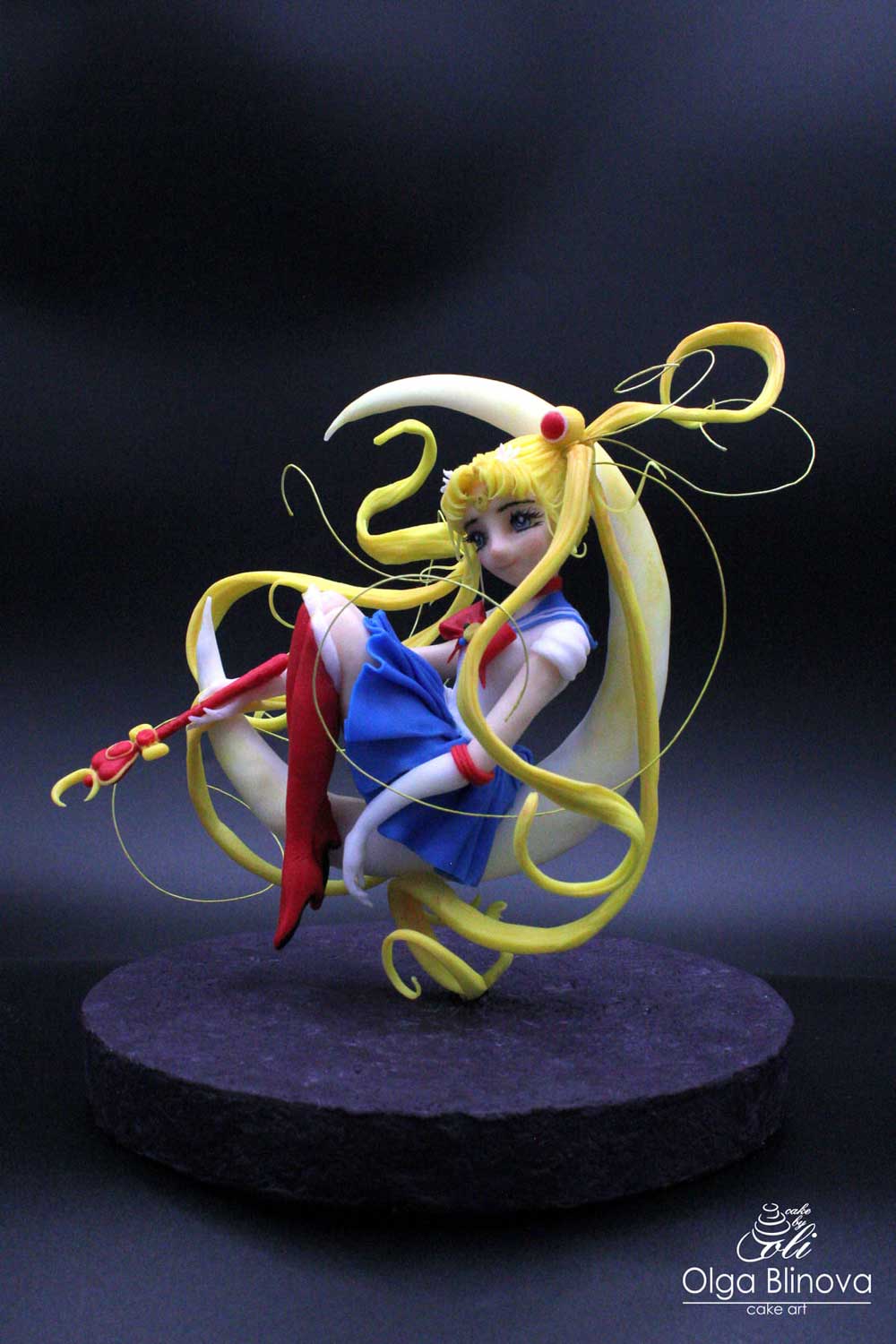 This splendid Sailor Moon cake topper features a fondant version of her in a red, white, and blue sailor dress leaning against a white crescent moon.
This wonderful cake topper was made by Olga Blinova.
This piece is part of Cake Con International Collaboration.
Here's the artist's description of the piece:
I chose Sailor Moon Anime as my character.

Usagi Tsukino is the earthly personality of the warrior of love and justice, Sailor Moon. Reborn on Earth, originally from the Silver Millennium, she has reawakened as the leader of the Sailor Warriors to fight evil.
Here's a close-up of this anime character. I like the detail of the single strands of hair.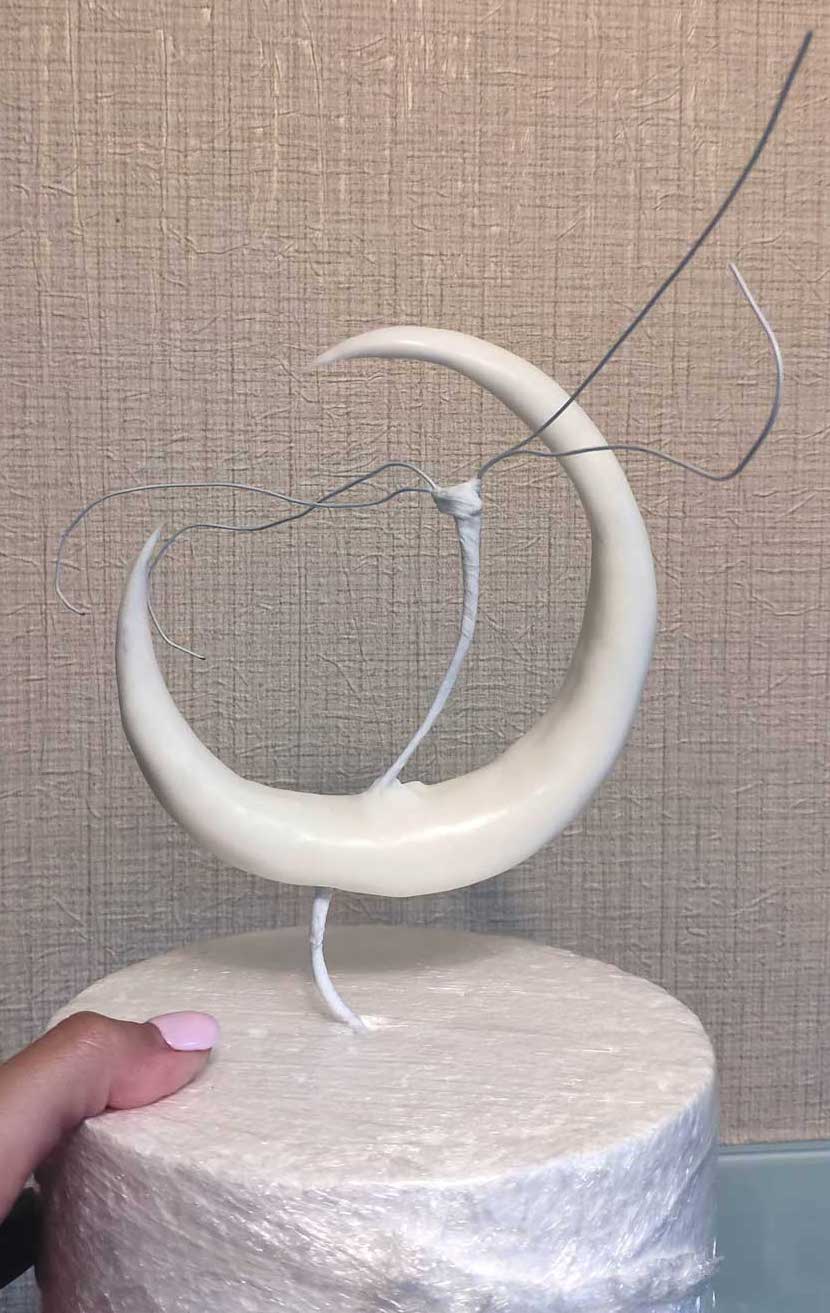 Here's a picture of the moon and the underlying wire frame for the character.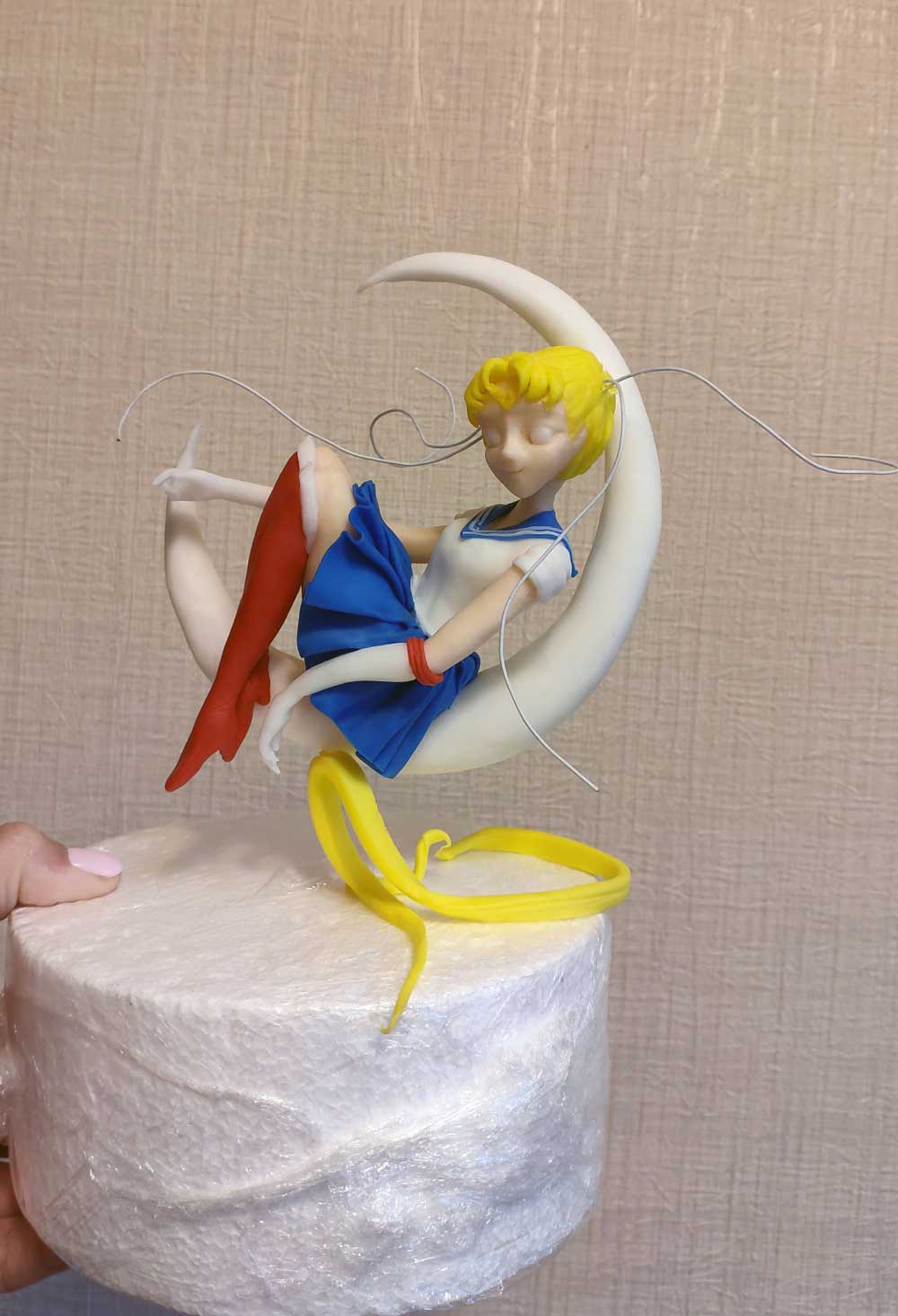 Also, you may like these Sailor Moon, Rini, and Luna cookies and this cake with Sailor Moon, Princess Serenity , and Luna fondant figures.