This Splendid Path To Hydra Cookie was made by Naiara Gervasini Ramos from Sita NaGeRa.
This Marvelous Path To Hydra Cookie was made for the Sweet Summer Collaboration which is a cake collaboration of more than 200 Cake Artists from around the world to celebrate summer in the sweetest way.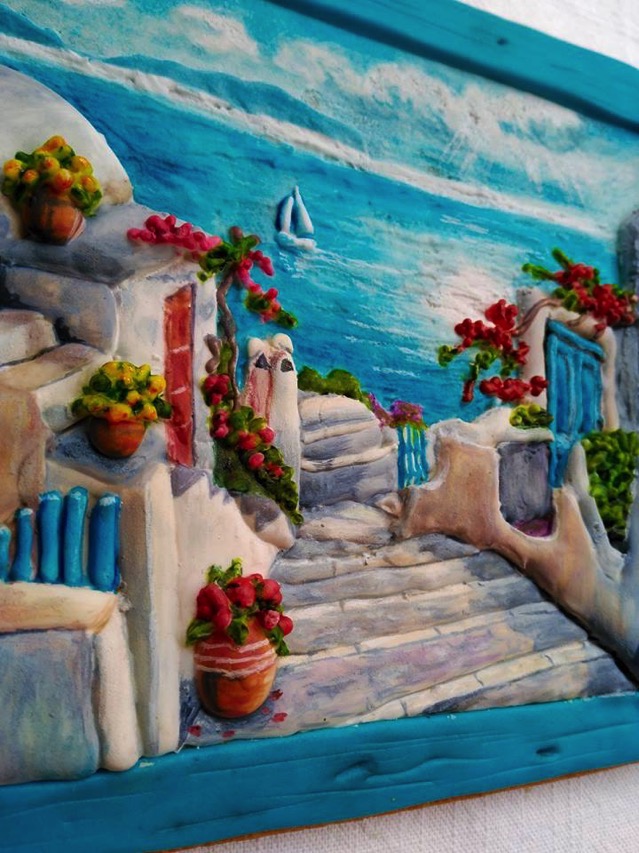 Here is Niara's description of her Splendid cookie:
My piece is based on Sung Kim's painting "Path to Hydra" and is made of three cookies which represent an open window from which an idyllic panoramic is to be admired: the see, the sun and the alleys of a coastal village. This is what I consider the essence of summer. I have used royal icing, fondant (only for the frame and the shutter) and edible dusting powders.
Mi pieza está basada en la pintura de Sung Kim llamada "Path to Hydra" y está formada por tres galletas en las que he representado una ventana abierta desde la que se observa un paisaje idílico protagonizado por el mar, el sol y las calles de un pueblo costero. Esta es mi visión de lo que considero la esencia del verano. Los materiales utilizados han sido glasa, fondant (sólo para las ventanas y el marco) pintura comestible.