This Superb Summer Campfire cake was made by Joyce Marcellus from Toxic Sweets Shop.  
This cake represents food that is usually associated with a Summer Campout and all the wonderful memories of eating together and camping  together.
The bottom of the cake represents breakfast in a cast iron frying pan with sausage, bacon, and an egg. On top of the frying pan is a large can of Bush's Baked Beans that would be perfect for lunch.  A dinner of a freshly caught fish is on top of the baked beans. On top of the fish is a campfire treat of S'mores. The S'mores is made of graham crackers, a marshmallow, and chocolate at the top. 
This Splendid Summer Campfire cake was made for the Sweet Summer Collaboration which is a cake collaboration of more than 200 Cake Artists from around the world to celebrate summer in the sweetest way.
Here is Joyce's description of her Fabulous cake:
My inspiration was camping in the summer. This cake is dedicated to my dad and the great summer memories we had camping! I used fondant, airbrush colors, americolors, Fantasia fondant, mirror glaze, chocolate, pvc structure, styro, gingerbread and cookies.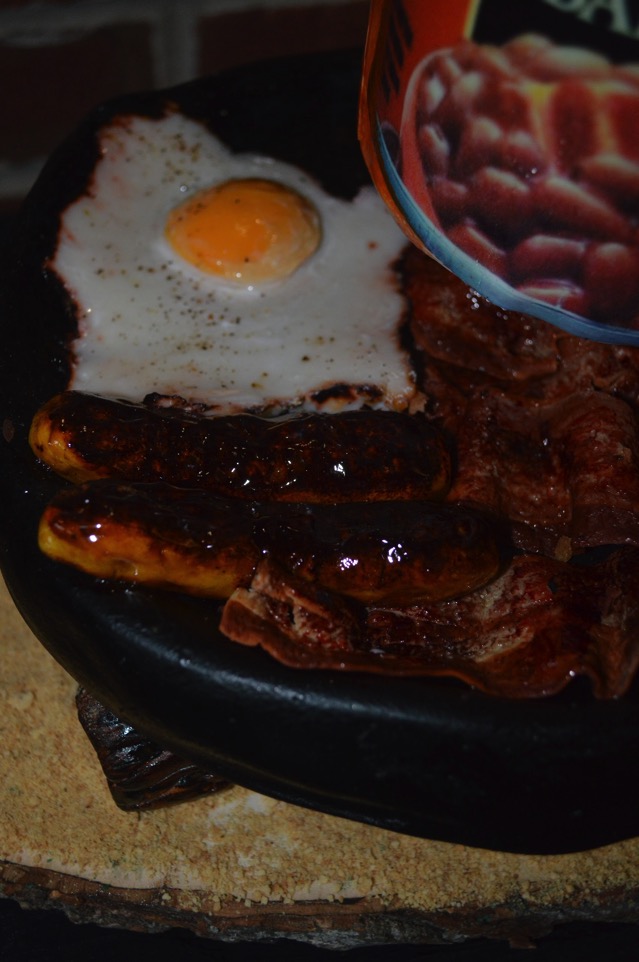 The camping day starts with a hearty breakfast of sausage, sunny side up egg, and bacon.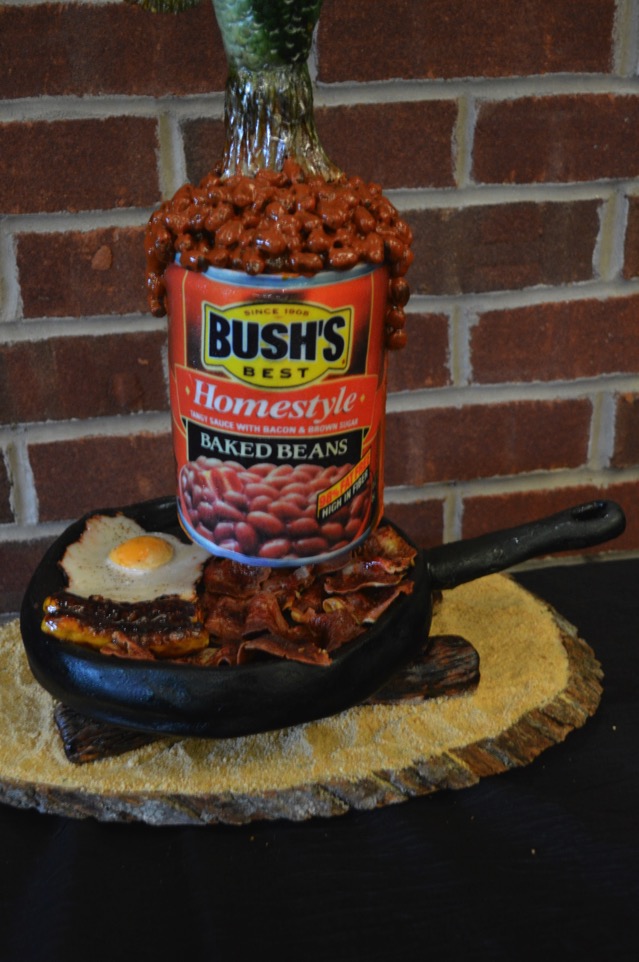 Fresh caught fish for dinner on this campout.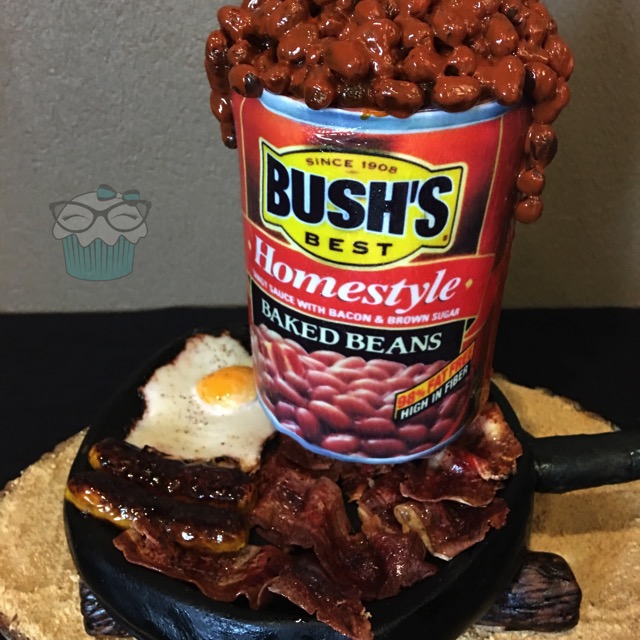 There is a large can of Bush's Baked Beans for lunch.