This Splendid Lighthouse Cake was made by Ana Maria Rico Martin from Sweet Annie.
This Splendid Lighthouse Cake was made for the Sweet Summer Collaboration which is a cake collaboration of more than 200 Cake Artists from around the world to celebrate summer in the sweetest way.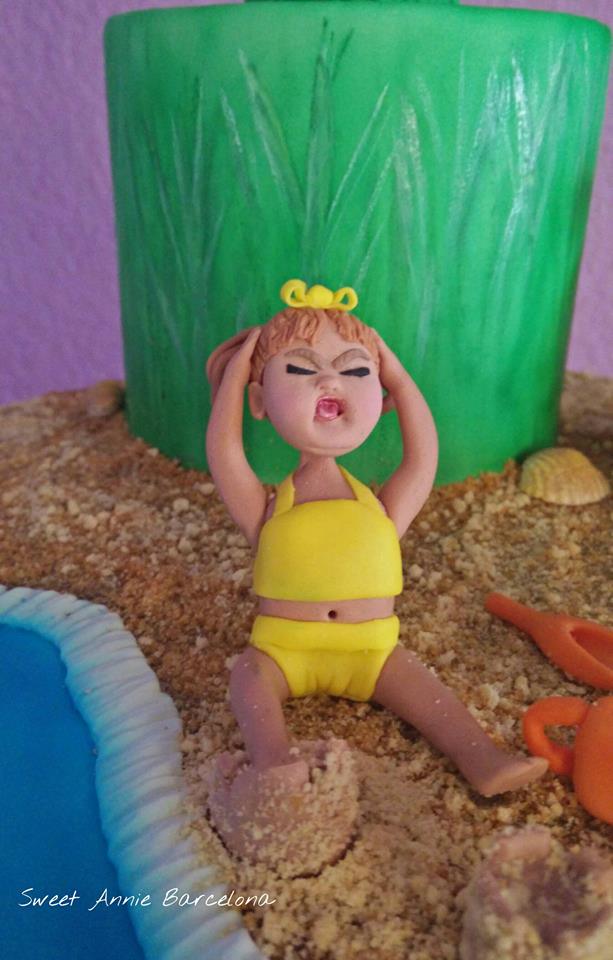 Here is Ana's description of her Fabulous cake:
This pictures the "relaxing" Summer in the company of my children, who I remember with great affection even though they shed tears and have tantrums. As I was born and raised in Germany, my heart is between the north and the south and from there the lighthouse and the beach. This scene is very typical of the North Sea. Everything is made of SweetArt fondant, including the modeled figures.
Se trata de los "veranos relajantes" en compañía de tus hijos, en los que nunca falta una lagrimita y un berrinche, pero que recuerdas con gran cariño. Como nací y me crié en Alemania, mi corazón está entre el Norte y el Sur y de ahí el faro y la cesta de playa, muy típicas del Mar del Norte.Todo está realizado con fondant de SweetArt, inclusive los modelados.
Children playing in the sand near the lighthouse.