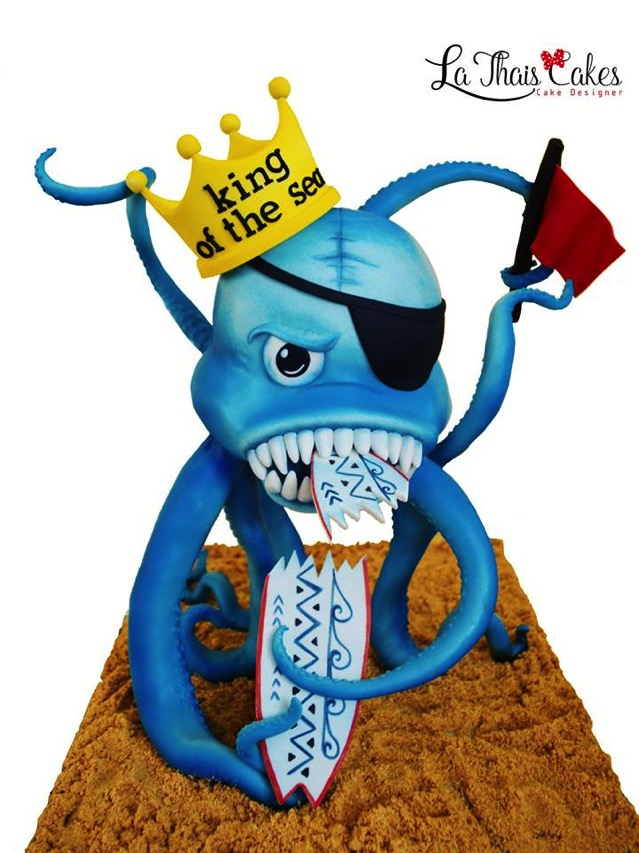 This Terrific King of the Sea Cake Cake was made by Thais Aguilar Robles from La Thais Cakes.
This Terrific King of the Sea Cake was made for the Sweet Summer Collaboration which is a cake collaboration of more than 200 Cake Artists from around the world to celebrate summer in the sweetest way.
The blue Octopus has bitten a surf board in two pieces. The sharp white teeth hold the smaller piece of the surf board. The octopus is wearing an eye patch over one eye. It is wearing a yellow crown that says king of the sea.
The cake board is covered in brown sugar to represent sand.