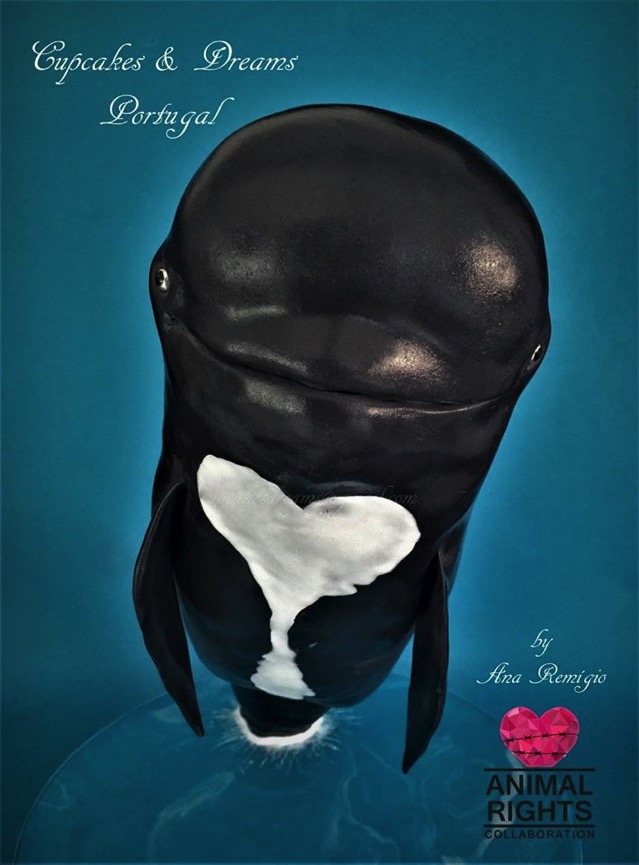 This Fabulous Pilot Whale Cake was made by Ana Remigio from Cupcakes and Dreams.
These Fabulous Animal Cakes were made for theAnimal Rights Collaboration which is an international cake collaboration featuring 160 amazing pieces in defense of animal rights. Isabel Tamargo of Tartas Imposibles hosted this collaboration.
Here is Ana Remigio's description of this Fabulous cake:
My piece is inspired by the Sea Shepherd Conservation Society (SSCS) is an international non-profit, marine wildlife conservation organization, established in 1977 . Their mission is to end the destruction of habitat and slaughter of wildlife in the world's oceans in order to conserve and protect ecosystems and species.
Sea Shepherd uses innovative direct-action tactics to investigate, document, and take action when necessary to expose and confront illegal activities on the high seas. By safeguarding the biodiversity of our delicately balanced ocean ecosystems, Sea Shepherd works to ensure their survival for future generations.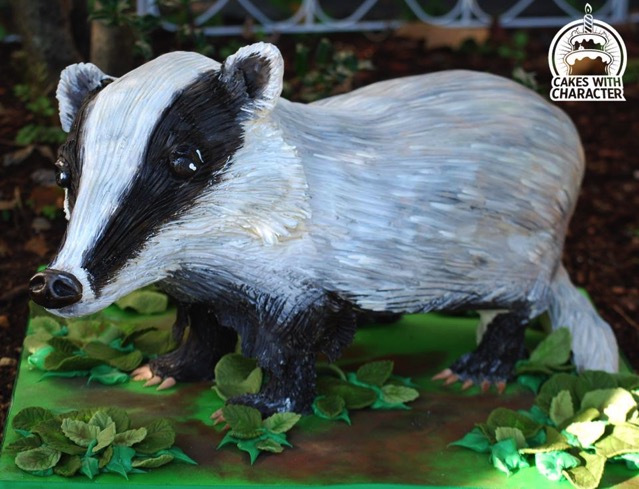 This Marvelous UK Badger Cake was made by Jean Schapowal from Cakes With Character.
Here is Jean's description of this Fabulous cake:
Piece is comprised of cake and Rice cereal treats. Then covered with modeling chocolate and Satin ice fondant. I used Innovative Sugar shapers to achieve the fur texture and then painted with cocoa butter paints and highlighted with dusts. All the leaves are done with fondant and again dusted for effect.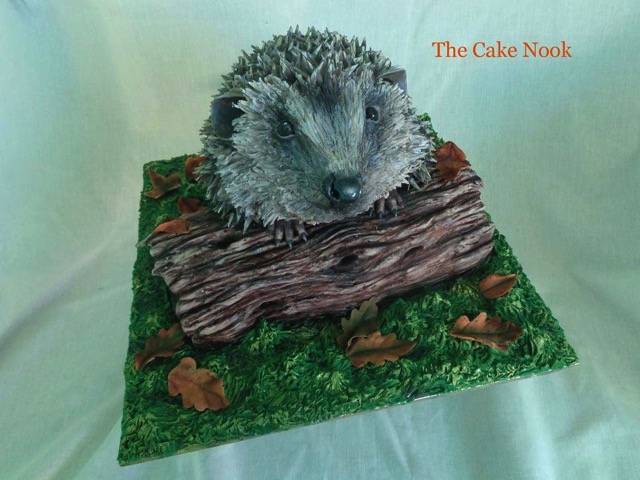 This Splendid Hedgehog Cake was made by Zoe Robinson from The Cake Nook.
Here is Zoe's description of this Fabulous cake:
For my Hedghog I sculpted it out of chocolate cake, then used a mix of fondant and modelling chocolate for the details. For the spikes I used gumpaste, then hand painted it using edible food colours.