This Spooky Scooby-Doo Cake was made by Le Torte DecorArte. This multi-tiered cake is an old haunted mansion as the base of the cake. The top layer of the cake has the Mystery Machine with Fred and Velma inside and Shaggy and Daphne are hanging out of the windows. Scooby-Doo is on the top of the cake. He is standing in front of an old tree without leaves and beside a grave headstone with a skull and bones in front of it. A Green ghost in chains is floating in the air just behind him. The ghost looks like it came from the episode, A Night of Fright is No Delight. I wonder if it is Creeps or Crawls?
This cake was made for a 10th birthday. It was vanilla sponge with pastry cream and chocolate.
Scooby surrounded by bones and ghosts.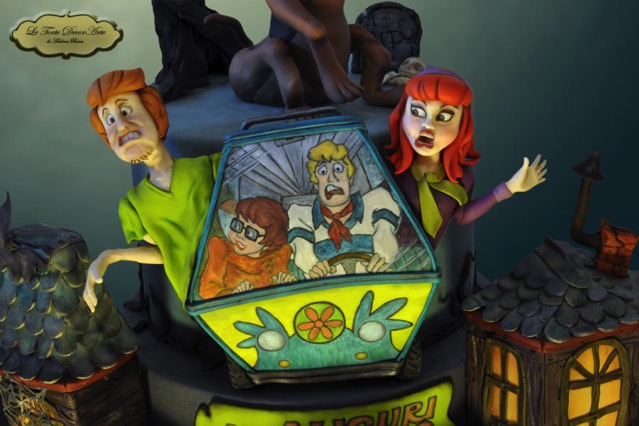 Scooby and the Gang are in the middle of another mystery.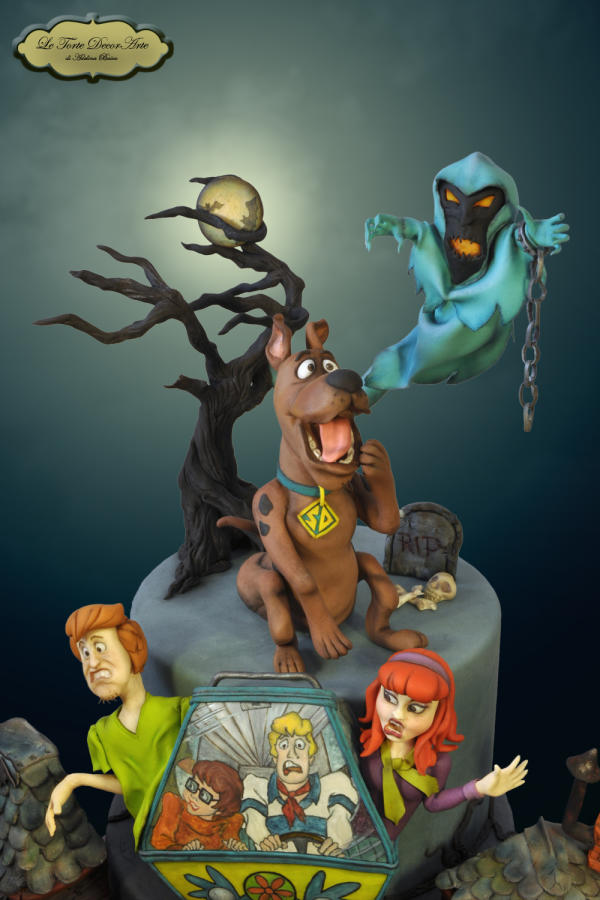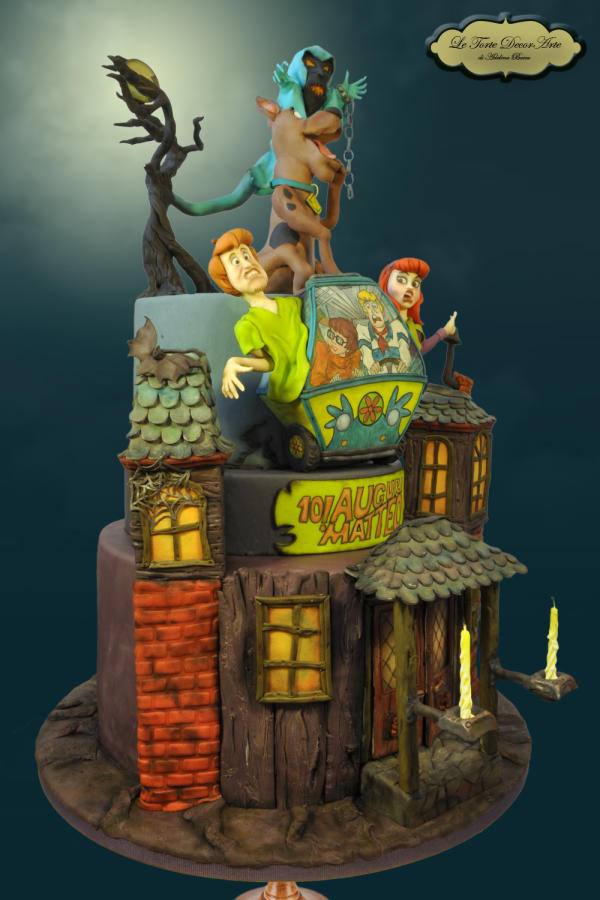 There's a bat on the roof of one of the towers of the old mansion and a large spiderweb is on the window below it.