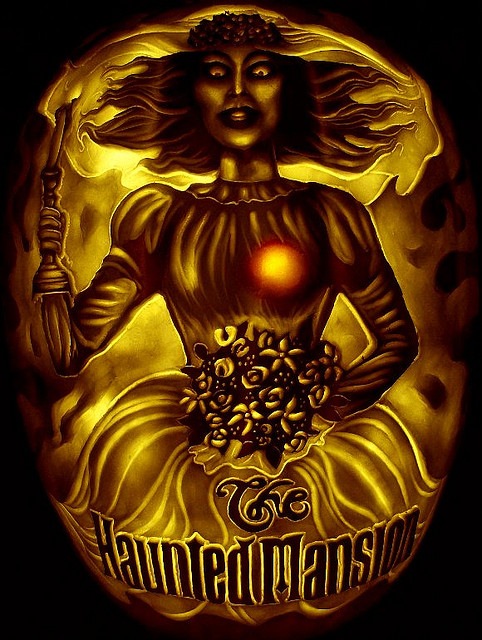 This fantastic Haunted Mansion Pumpkin Carving featuring the Bride was made by the amazing Dan Szczepanski.
Here are two more pictures of this amazing pumpkin: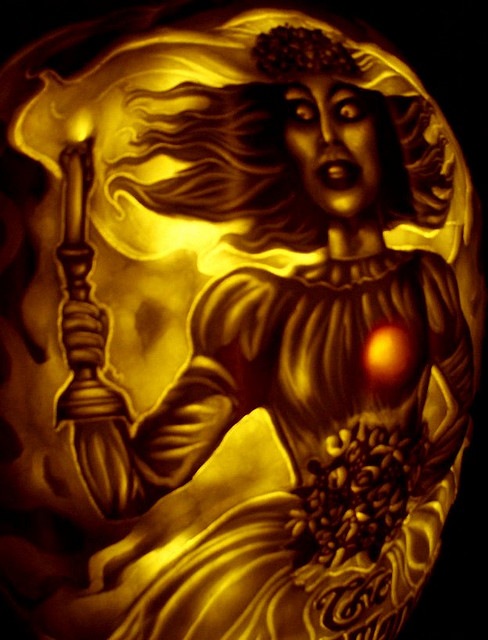 This pumpkin reminds me of a trip of Walt Disney World. A few years ago, I got to ride Haunted Mansion right around midnight on Halloween. One of the guests in the line near me was dressed up as the Bride and even had the beating red heart.
For certain pumpkins, Dan also creates shadows. When you light-up one of these pumpkins, not only does the pumpkin glow, but they also create a "shadow" on the wall behind them. Here is Dan's Hatbox Ghost Pumpkin Carvings with its amazing shadow:
How cool is that?
For more spooky treats, check out these Disney Haunted Mansion Cakes, Cookies and Pumpkin Carvings.
Moreover, please check out theseSpooktacular Pumpkins.