These Festive Charlie Brown Christmas Cookies were made by Pink Apron Baker. These Snoopy Cookies were based on a scene in the classic "A Charlie Brown Christmas". The lights on Snoopy's dog house were made using sugar pearls. Royal icing was used to outline Snoopy and his dog house, then thin royal icing was poured into the shapes. Once dry, the details for Snoopy were added and the lights were added.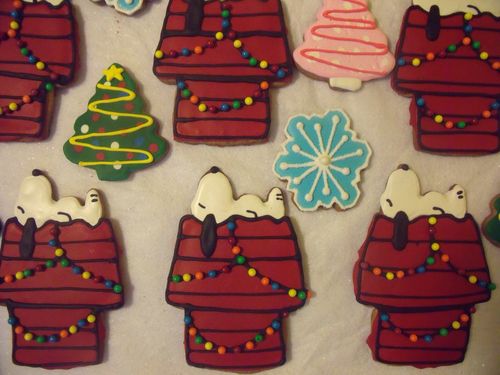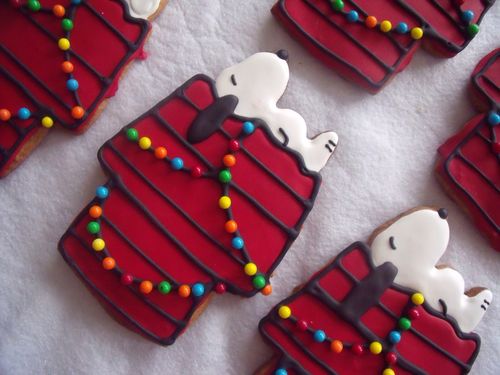 Check out these Charlie Brown Christmas cakes and cookies.
To see Charlie Brown treats for every season, check out Snoopy and Charlie Brown.