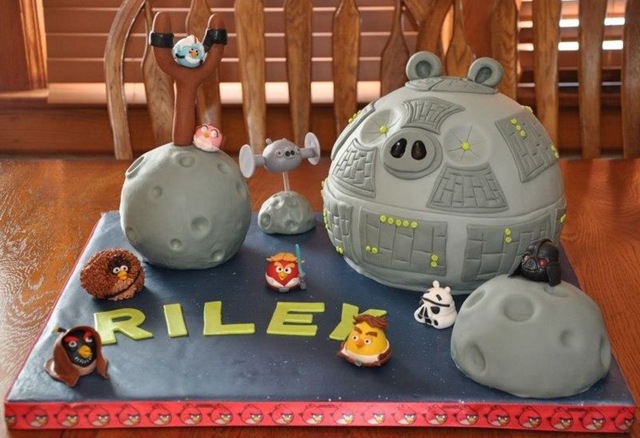 This terrific Angry Birds Star Wars Cake was made by the wonderfully named – In My Mother's Kitchen. The Death Star and handmade figures are amazing.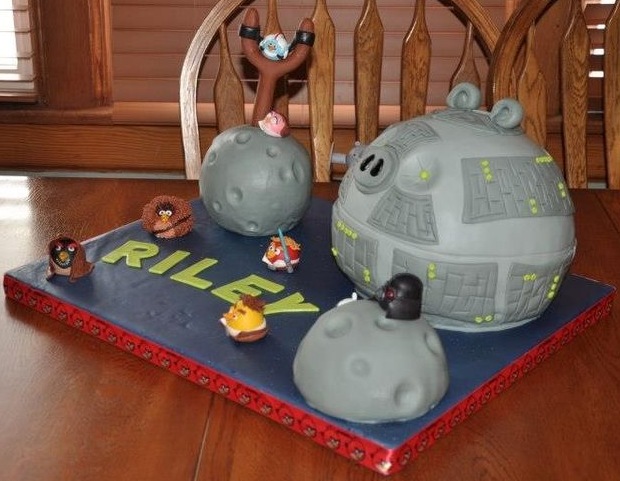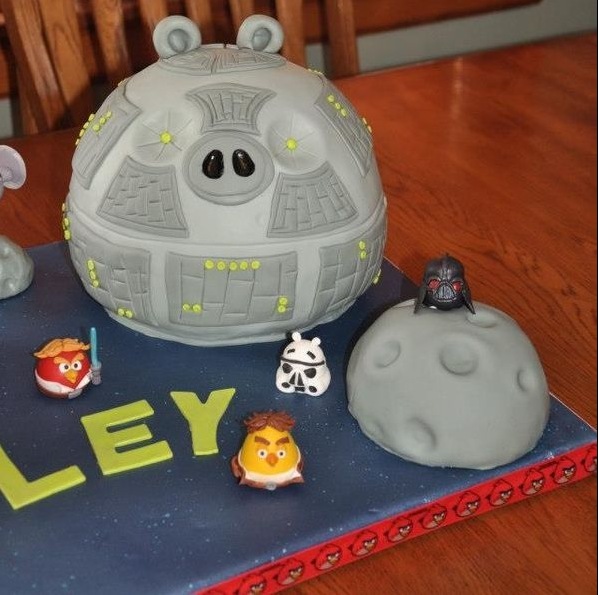 That's no moon… It's a pig!
It's too big to be a pig!…
I have a very bad feeling about this.
Here are some close-ups of the amazing handmade figures. The detail on them is fantastic.
Leia, Han, and Luke
The gang's all here.
Chewbacca