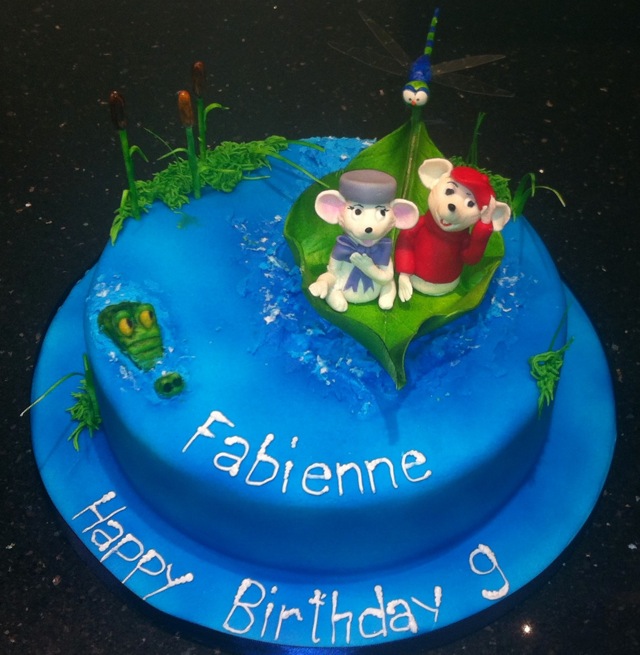 This Cute Rescuers Cake with Evinrude motoring the leaf through the swamp. This wonderful cake was made by Cake Central Member Swiss90. Bernard and Miss Bianca are riding a leaf powered by the dragonfly, Evinrude while in search of the orphan, Penny. Notice that one of Medusa's pet alligators is eyeing them. This is one of my favorite scenes in Disney's The Rescuers.
The cake and cake board are covered in blue fondant to look like water. Royal icing waves are around the leaf to look like it is moving through the water. The leaf and Miss Bianca and Bernard, Evinrude, and the alligator were all made using fondant. The green water plants added to the leaf give a nice balance of green to the cake.
Also, check out these wonderful Disney Cakes and Cookies.
Terrific sculpted cake of Orville and fondant figures of the 2 mice, and Evinrude