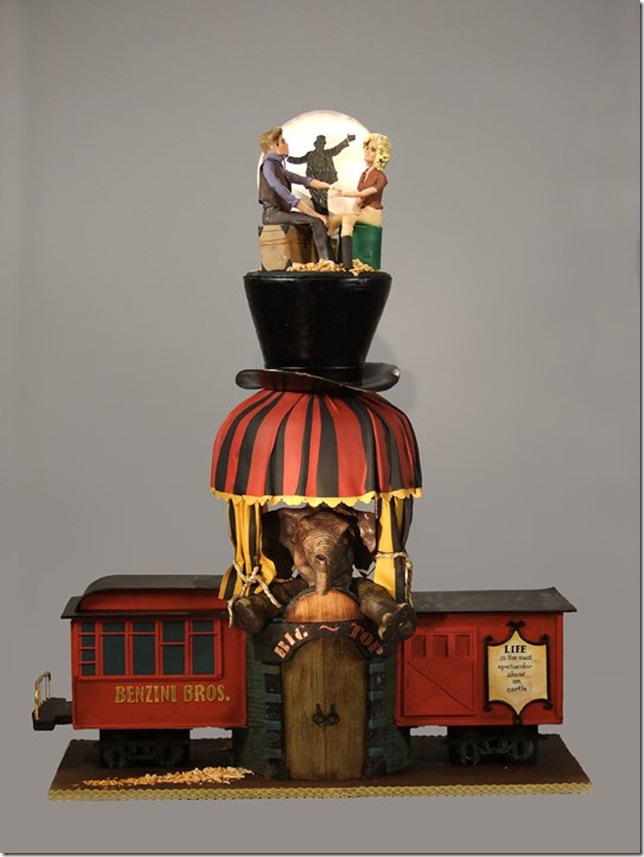 This stunning Water for Elephants Cake was made by the amazing Christopher Garren's Let Them Eat Cake. It is based on the movie version of Water for Elephants
starring Robert Pattinson and Reese Witherspoon. As is the case with everything made by Let Them Eat Cake, the detail on this cake is amazing.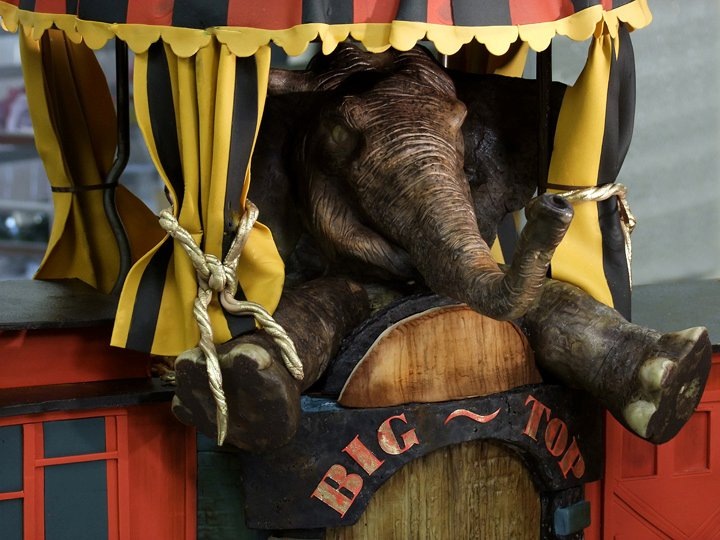 Here is a close-up of Rosie. Believe it or not, Rosie was sculpted from chocolate clay.