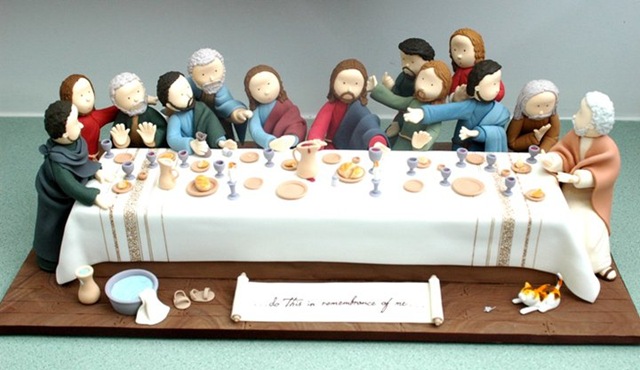 Believe it or not, this absolute masterpiece is a cake. The Cupcake Gallery made this stunning Last Supper Cake for the 2011 Sydney Royal Easter Show. This amazing cake won first place.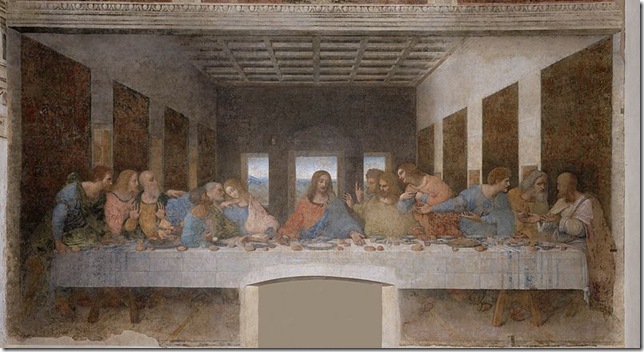 Here is Leonardo da Vinci's The Last Supper. Jo did a terrific job recreating this. Each person on the cake has the same hair, clothes, and position as Da Vinci's painting.
Here are three close-ups of this terrific cake:
Here's the cake with its well deserved first prize ribbon.