One of Love is Cake's specialties are these dainty Disney Princess Cupcakes. Helen has made multiple sets of cupcakes featuring these cute cupcakes. Belle, Cinderella, and Aurora's dresses are gorgeous.
Here are more pictures of these great cupcakes:
I can't decide if I prefer Belle's dress with the red rose or the yellow rose.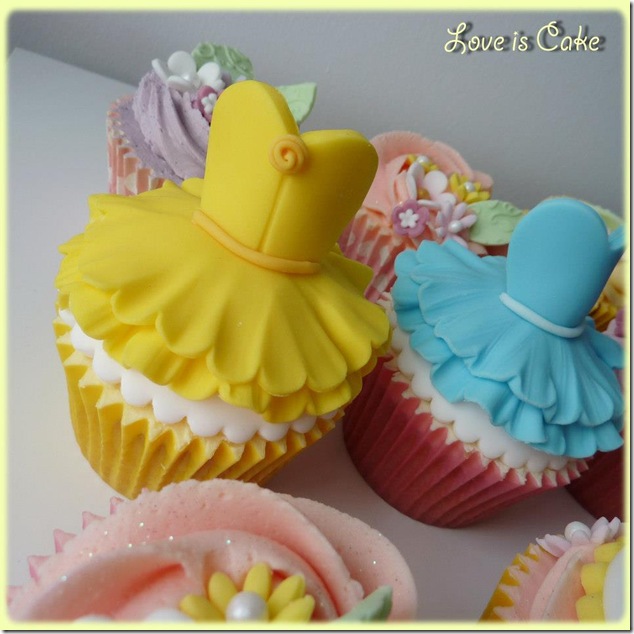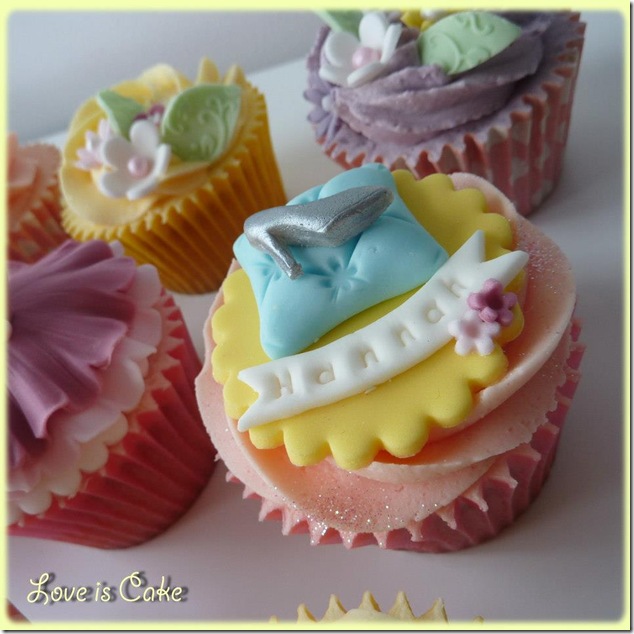 The cupcake with Cinderella's glass slipper is terrific.
Also, check out these wonderful Disney Princess Cakes and Cookies and Cupcakes.