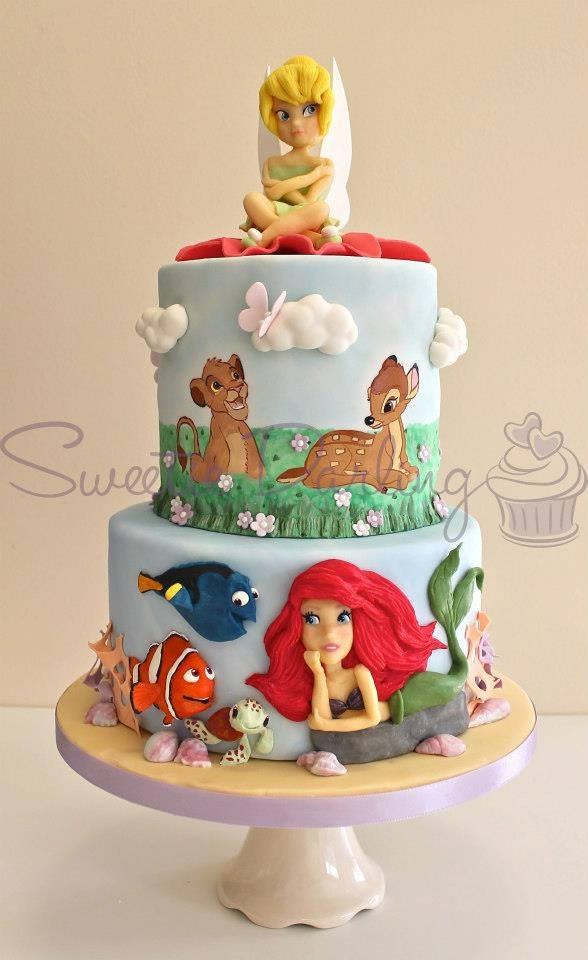 This lovely Disney Cake was made by Sweetie Darling Cakes. I love how it features Simba and Bambi together and The Little Mermaid with Marlin, Dory, and Squirt. Teaming these characters together is a great idea; I am surprised that more bakers don't do this.
Here are more pictures of this lovely cake: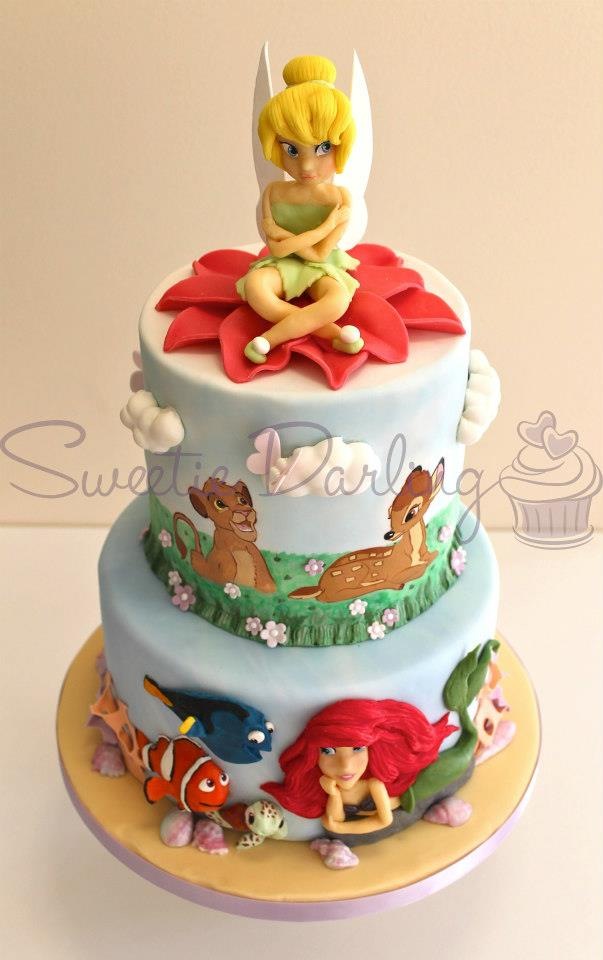 The pouty Tinkerbell on top of the cake is wonderful. I think Sweetie Darling Cakes borrowed some fairy dust from Tinkerbell to make this magical cake.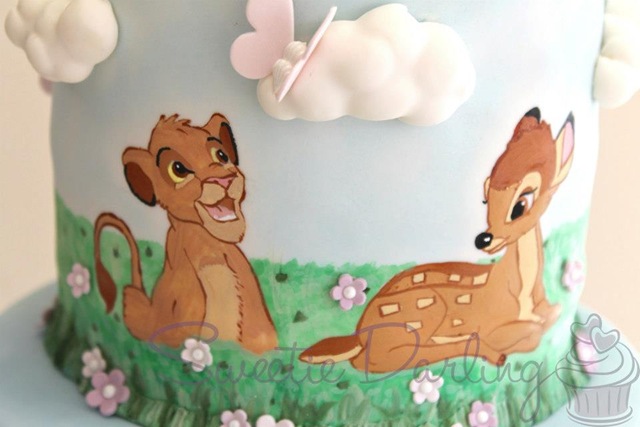 The hand drawn Simba and Bambi are terrific.
Look at who Marlin, Dory, and Squirt found under the sea.