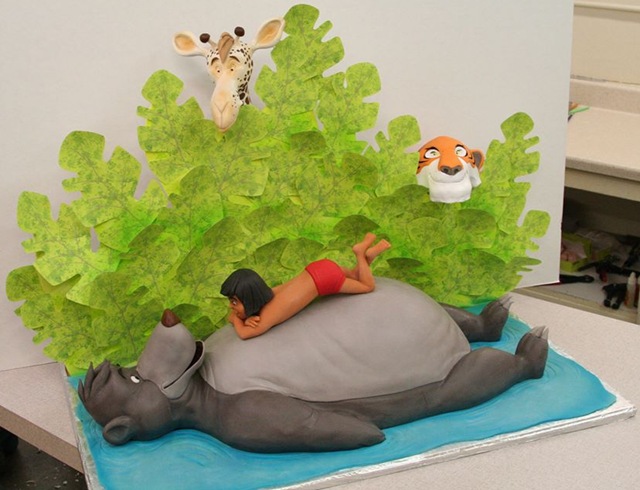 Believe it or not, that is a cake! This stunning Jungle Book Cake was made by my favorite cake decorator Mike's Amazing Cakes. Baloo and Mowgli are stunning. I love the leaves and how Shere Khan and a giraffe are looking out from behind them.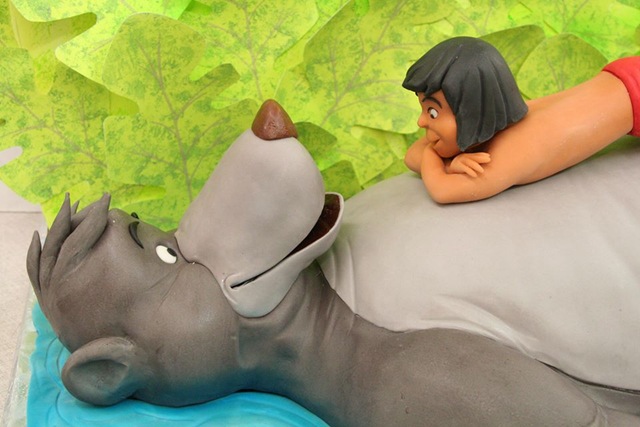 Baloo and Mowgli look like they hopped off the movie screen of Disney's The Jungle Book. Baloo is floating on his back in lake or river. He has a big smile on his face and is looking at Mowgli. Since Mowgli is a young boy, he is so much smaller than Baloo. He is resting on Baloo's ample stomach. Mowgli has his legs crossed and his arms folded. He is resting his chin in his arms and looking at Baloo.
Shere Khan is lurking behind a bunch of leaves and is looking at Baloo and Mowgli. He has a mischievous grin on his face and you know he is up to no good.
Take a second and look at the leaves around Shere Khan. It is hard to believe that those are made from sugar and painted with edible paint. They're perfect. Each leave is multicolored. You can see part of the stem. They are shaped and bent like leaves.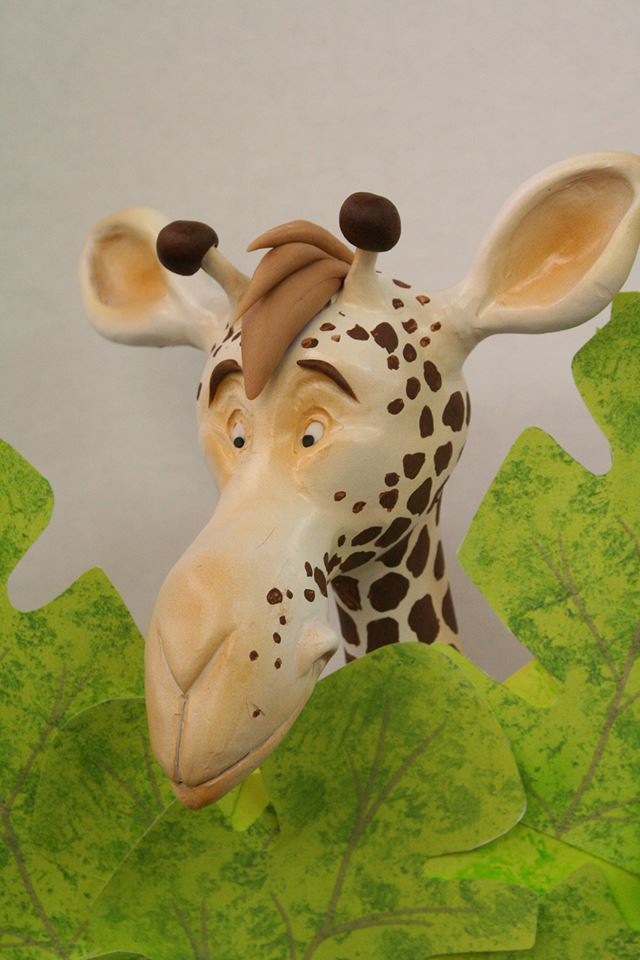 This is a giraffe looking out over top of the leaves. The giraffe's head is wonderful. He looks like a cartoon character. His eyes are pointed down because he is looking at Baloo and Mowgli.