This Cute Green Jungle Book cake features King Louie, Baloo, Mowgli, and Shere Khan.
This wonderful Disney cake was made by Little Cherry Cake Company.
This adorable single layer cake is green with green leaves and vines on the side of the cake. A waterfall is flowing down the side of the cake. A cute version of Shere Khan is sitting beside the waterfall.
On top of the cake, Louie is sitting beside Baloo and Mowgli.
The birthday names are written in gold letters on a green leaf.
My favorite version of The Jungle Book is the original 1967 movie.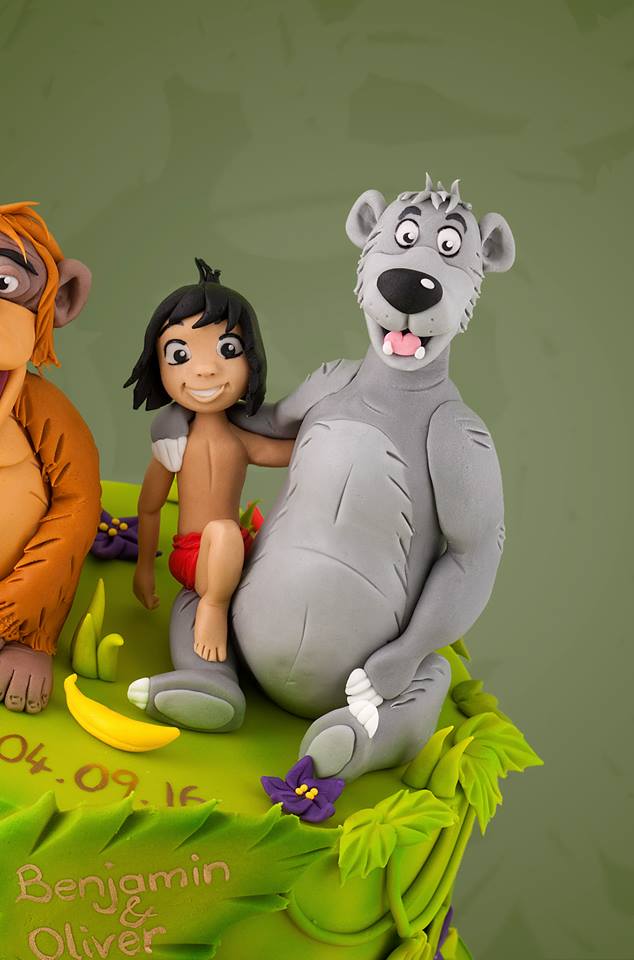 There's a banana in front of Louie.