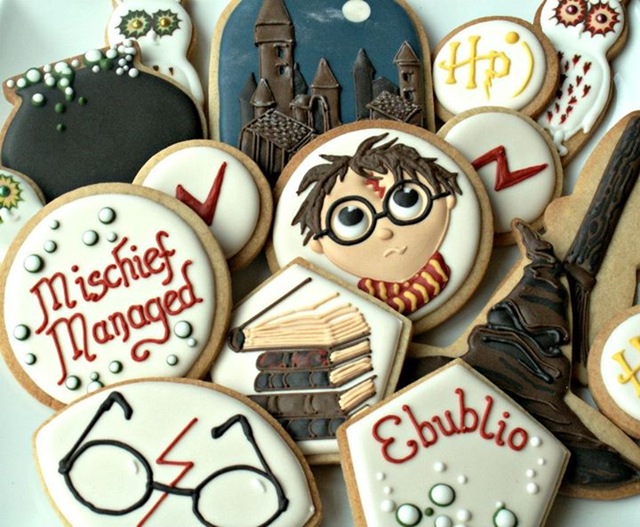 These magical Harry Potter Cookies were made by Honeycat Cookies.  The group shot does not do these cookies justice.  Check out the individual cookies bellow, they are amazing.
Harry Potter
Owls
Spell Books and Spells
The Sorting Hat.  This is without a doubt the best Sorting Hat Cookie I've seen.
This Hogwarts Cookie is stunning.  It is my favorite cookie in the set.