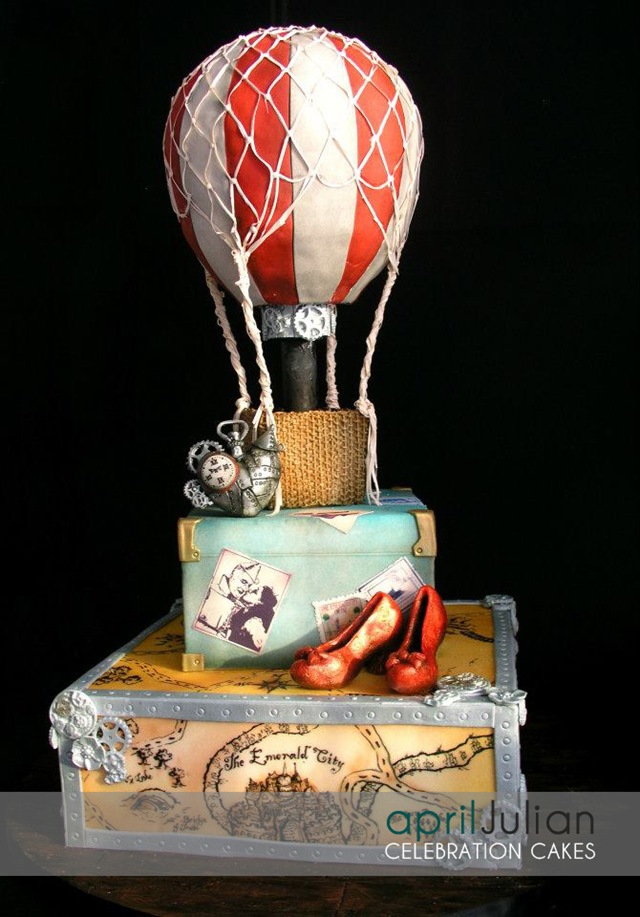 This stunning Steampunk Wizard of Oz Cake was made by April Julian Celebration Cakes. April created this masterpiece for her first submission to a cake competition. The theme of the competition was Fairytale Weddings. The competition was hosted by Icing Inspirations and Too Nice to Slice. This amazing cake 1st place and People's Choice.
April was inspired by the steampunk and wanted to choose a non-existent couple that suited that theme, hence Dorothy marrying the Tin Man from the Wizard of Oz. There's also a quote from the movie that the Tin Man says to Dorothy when she's leaving Oz, that inspired this cake: "Now I know I've got a heart, 'cause it's breaking…"
The map of Oz is entirely hand drawn in edible ink, the hot air balloon is carved cake, the net is sugar veil, and the Tin Man's heart and Dorothy's ruby slippers are made from modeling chocolate.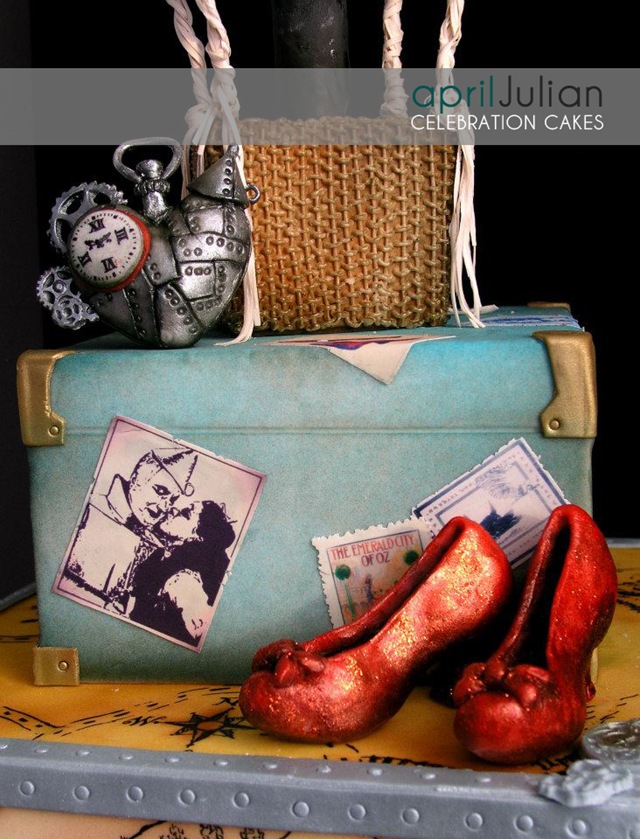 Close up of the Tin Man's heart and Dorothy's Ruby Slippers, both in made from modeling chocolate.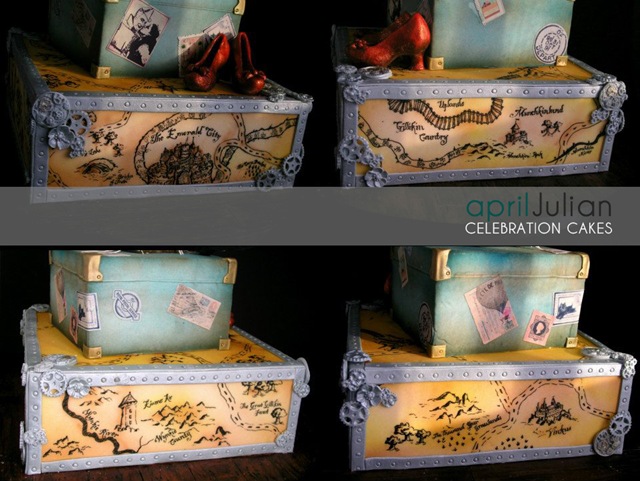 A 360 degree view of the hand drawn map of Oz. The map is edible ink on airbrushed fondant. The gears are gumpaste.