Welcome back to Superhero Cake Countdown. I'm your host Karen Williams. Today, we are continuing our countdown of the best superhero cakes featured on Between the Pages.
I hope you're wearing something red, white, and blue because coming in at number eight is….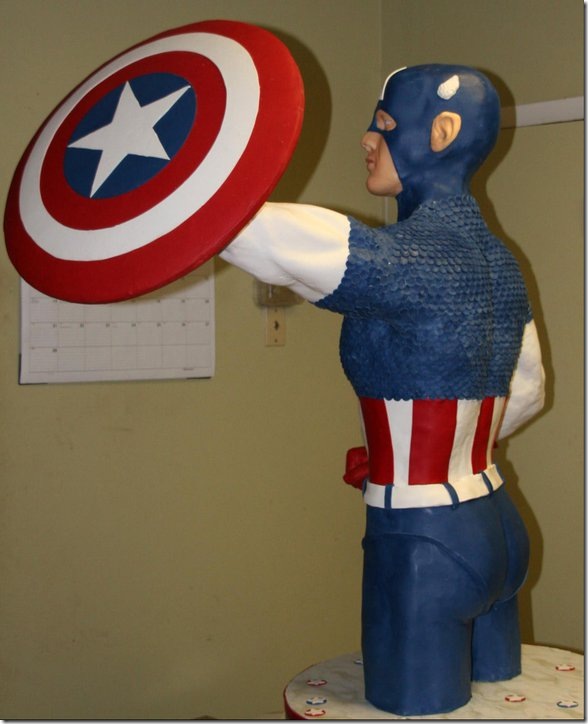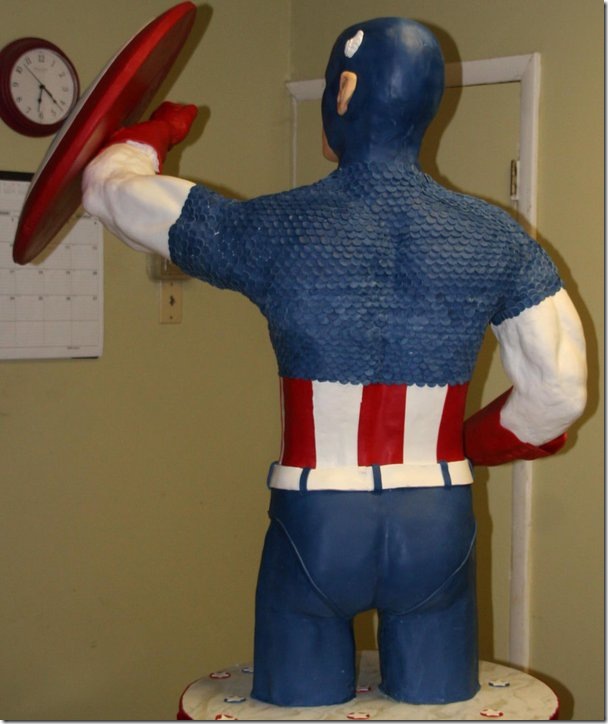 Antoni Frys' stunning Captain America Cake. I'm glad that a picture is worth a thousand words because this cake leaves me speechless.
Tune in tomorrow, same cake time, same cake channel, for superhero cake number seven.
In addition check out these amazing Captain America Cakes & Cookies.