Wow!!! This stunning Belle and Batman Wedding Cake Topper was made by Sophie Cartier Studios. Belle looks beautiful in her wedding gown with her matching blue shoes and hair ribbon. Having Belle holding a book written by Bob Kane, Batman's co-creator, is a fantastic touch. I love how Batman's shirt is unbuttoned so that you can see his costume underneath.
Here are more pictures of this beautiful wedding cake topper: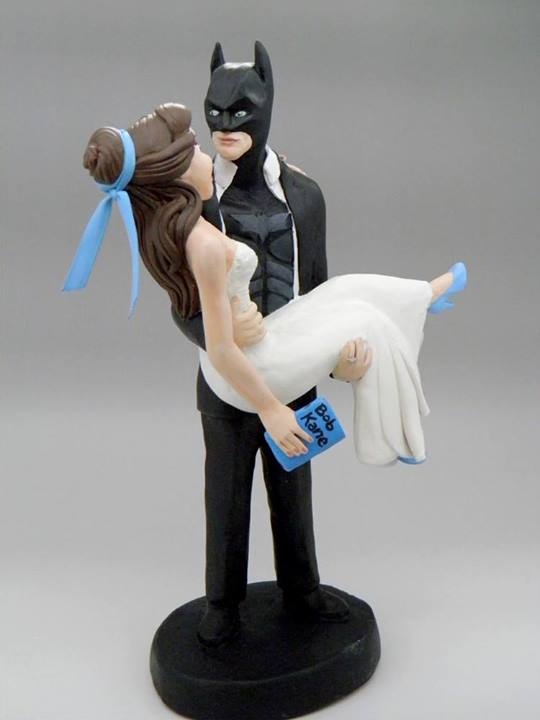 Belle is wearing a white wedding dress.
Bruce Wayne is wearing a black dress suit and black shoes on top of his Batman costume.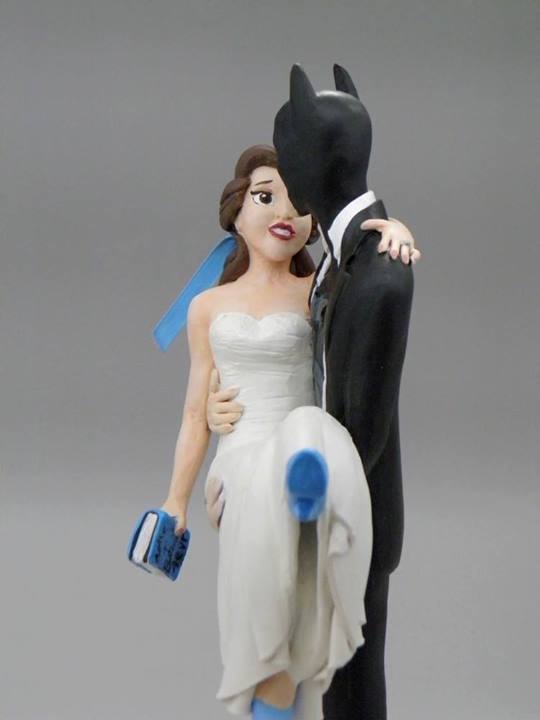 Batman and Belle are staring into each other's eyes.
Batman is holding Belle in his arms.
Batman's eyes are visible through his black cowl. A gray Batman logo is on the front of his costume.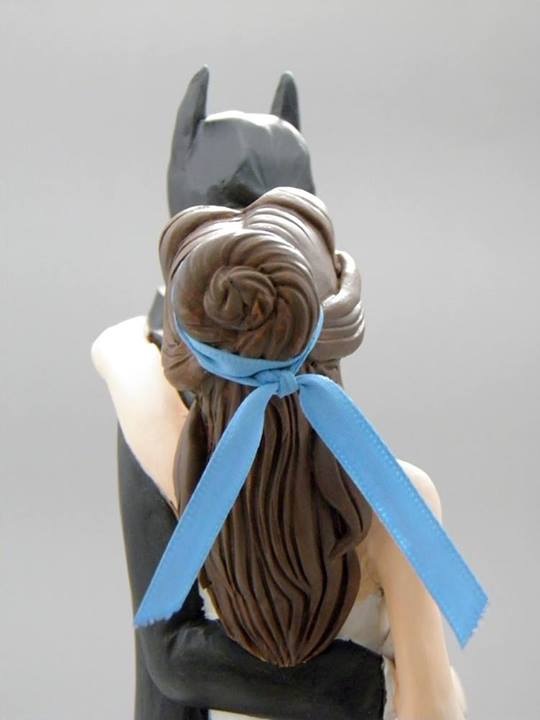 Here's a close-up of the blue ribbon in Belle's brown hair.