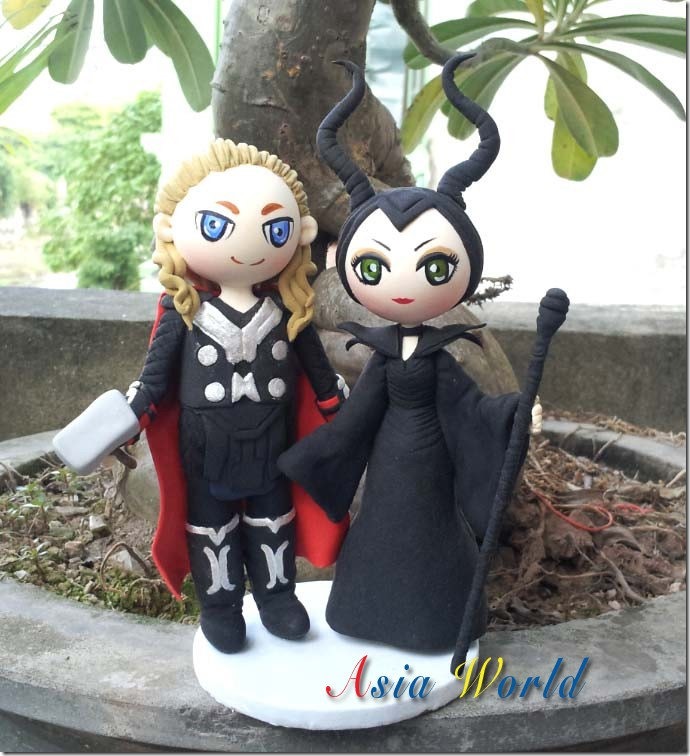 This fabulous Thor and Maleficent Wedding Cake Topper was made by AsiaWorld. Thor is wearing his black and silver outfit from the movies. Thor has a red cape and he is holding Mjolnir in one hand. Maleficent is wearing her traditional black outfit and her horned headdress. She has her black staff in one hand. Since her familiar, Diablo, isn't perched on her shoulder, he must be in the audience.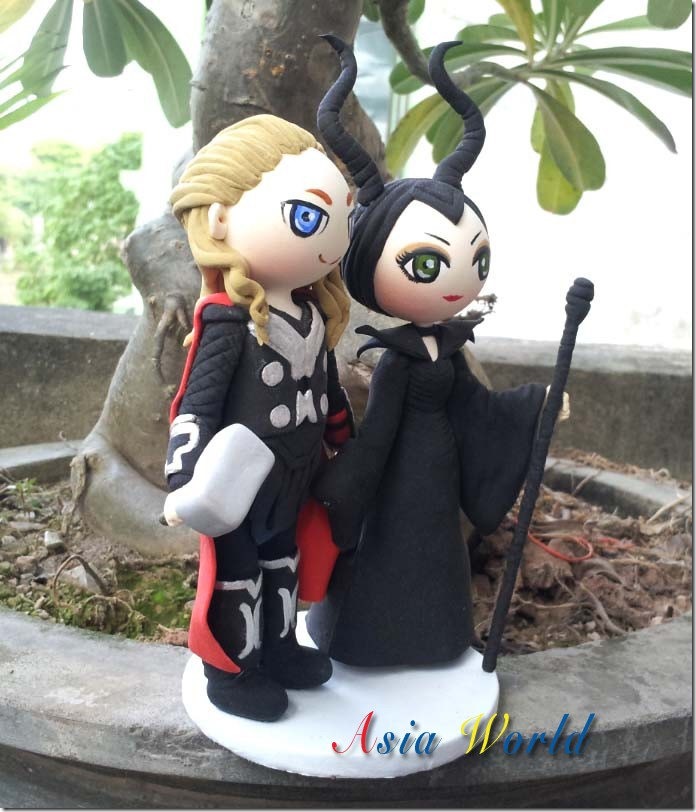 Here is a side view of Thor and Maleficent.
Here is the rear view of this wedding cake topper.