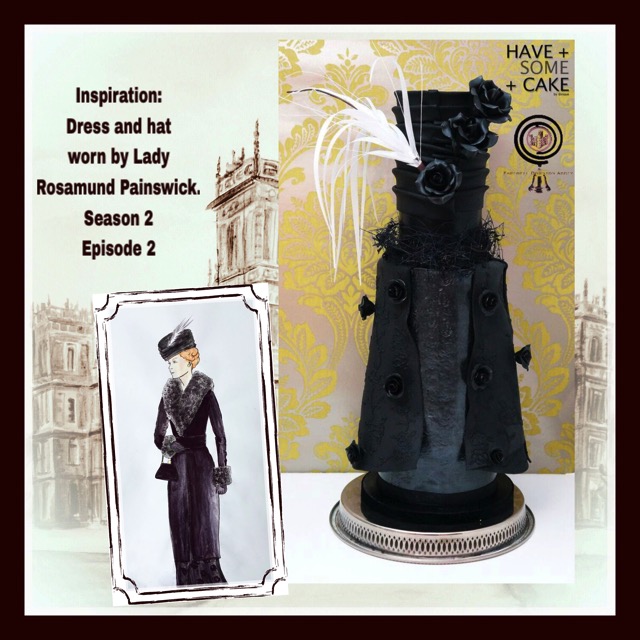 This Stunning Downton Abbey Cake inspired by Lady Rosamund Painswick's Black Dress was made for the Downton Abbey Themed Cake Collaboration – A Sweet Farewell To Downton.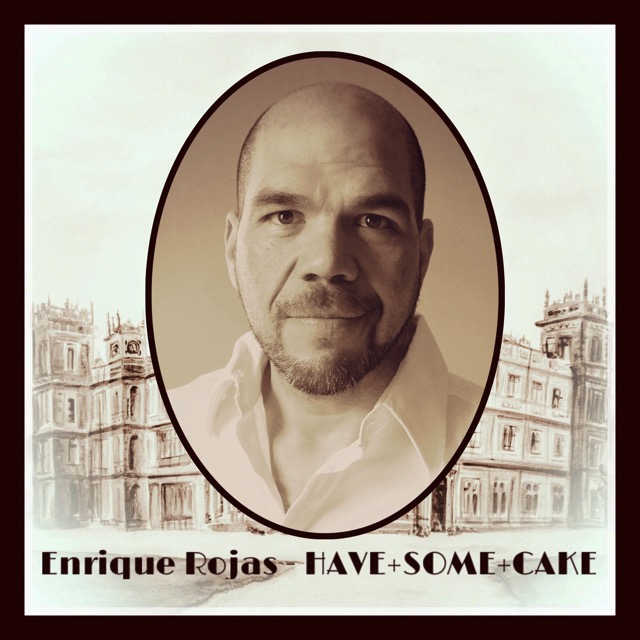 This Stunning cake was made by Enrique Rojas from Have Some Cake located in West Midlands, United Kingdom.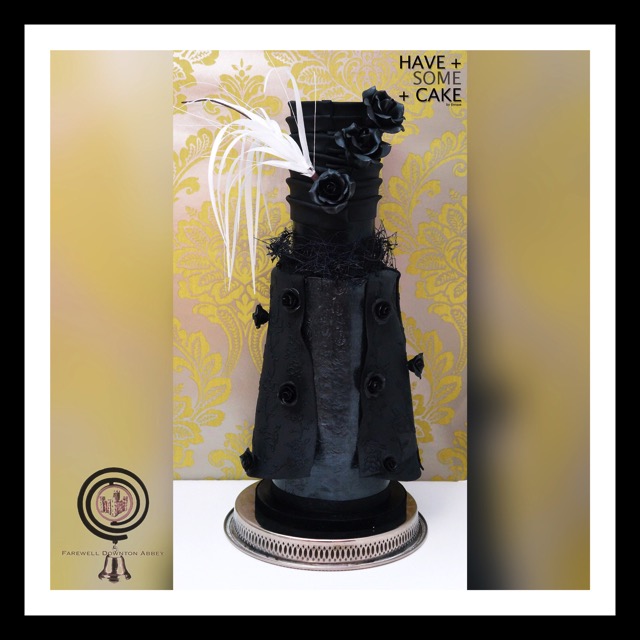 Here is Enrique's description of his Stunning cake:
The piece was inspired by a combination of two Downton Abbey black outfits. For me, the eras in which Downton Abbey story occurs are without a doubt some of the most interesting and luxurious in terms of Ladies Fashion. The beautiful hats, elaborated gowns, elegant colours and the use of really expensive fabrics. I was particularly attracted to the understated elegance of the black gowns. They are reminiscent of a very unique time in which everyone made an effort to dress up. 
The bottom tier of the piece is inspired by the coat and skirt of a black gown, with piped details and for the flowing coat and textured main body. This tier is 12" high. For the top tier I took inspiration from a black hat and coat, with wavy double strips folded on one side, an oversized wafer paper thin feather and for the fur simulation I use black colored isomalt and made fine spun sugar strands to wrap around top of bottom tier and top tier.  The cake is then topped with three black roses.