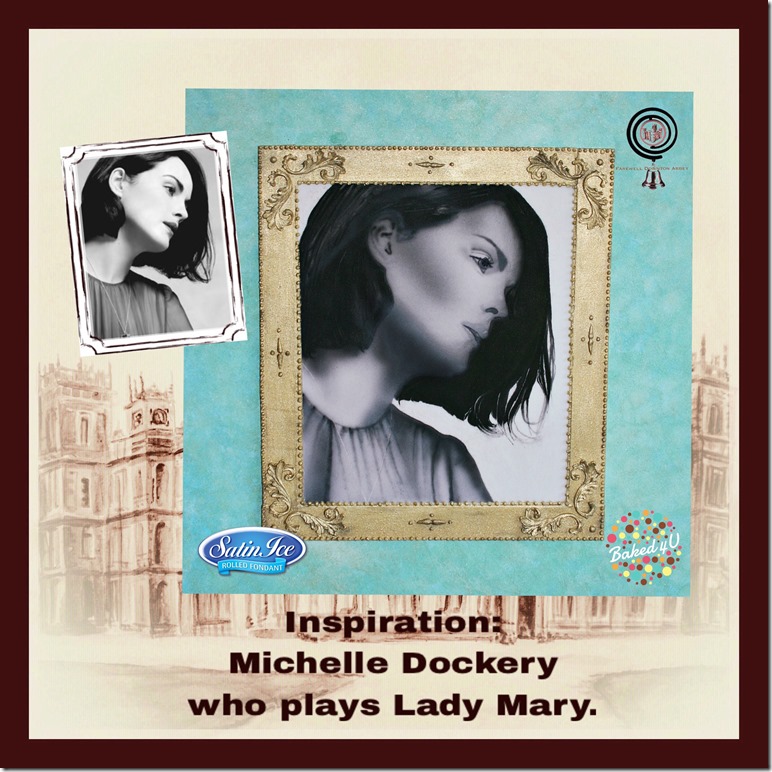 This stunning cookie of Lady Mary was made for the Downton Abbey Themed Cake Collaboration – A Sweet Farewell To Downton.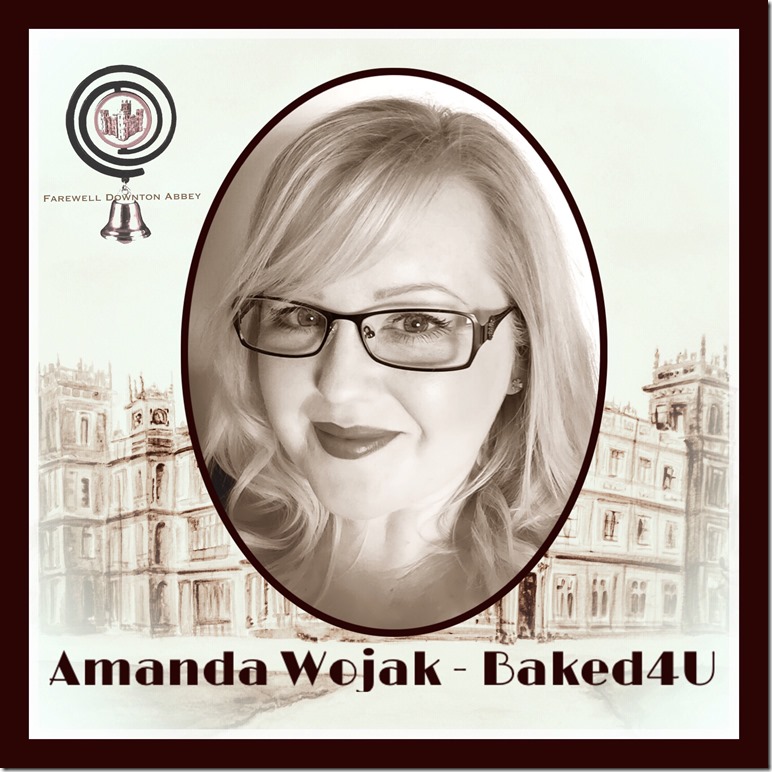 This gorgeous cookie was made by Amanda Wojak from Baked4U.
Here is Amanda's bio:
My name is Amanda Wojak and I'm the owner of Baked4U. I live in Wymeswold, Leicestershire and have two fabulous children. I work part time as a dental receptionist, but in my spare time I enjoy decorating cakes. I have not attended any courses so everything I do was learnt through trial and error. I really enjoy experimenting with new mediums, finding out how they work and react when put with other things etc; but I have to say my passion is airbrushing. It amazes me how you can bring your work to life with the depth you can achieve from airbrushing!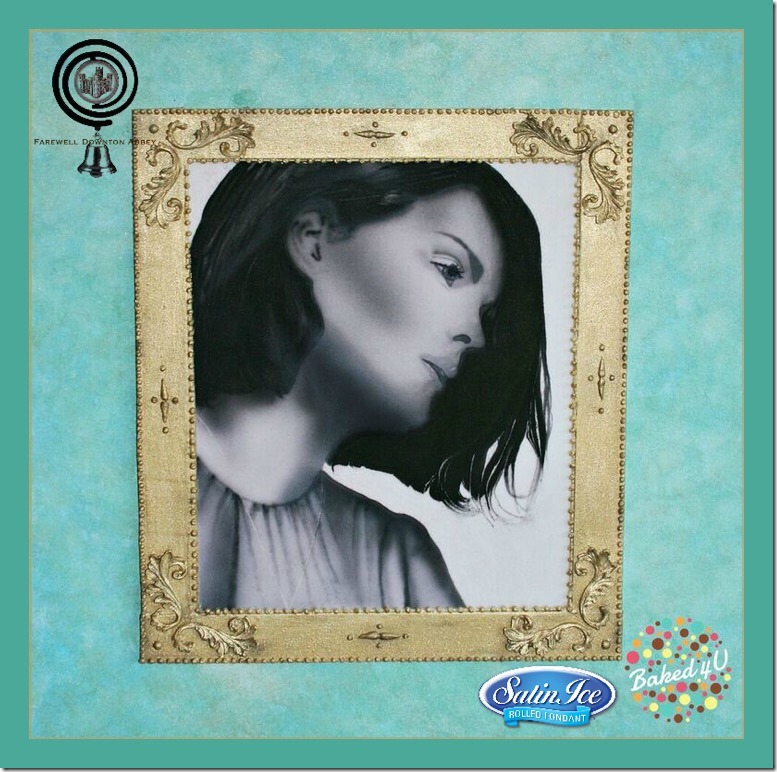 Here is Amanda's description of her gorgeous cookie:
I chose actress Michelle Dockery who plays Lady Mary for my piece. I airbrushed her portrait onto a sheet of fondant then created a fondant frame which is decorated with Royal icing. The 'wallpaper' effect was created using a mixture of hand painting and airbrushing.
Want to see more gorgeous sweets inspired by Downton Abbey? Remember to visit – A Sweet Farewell To Downton.