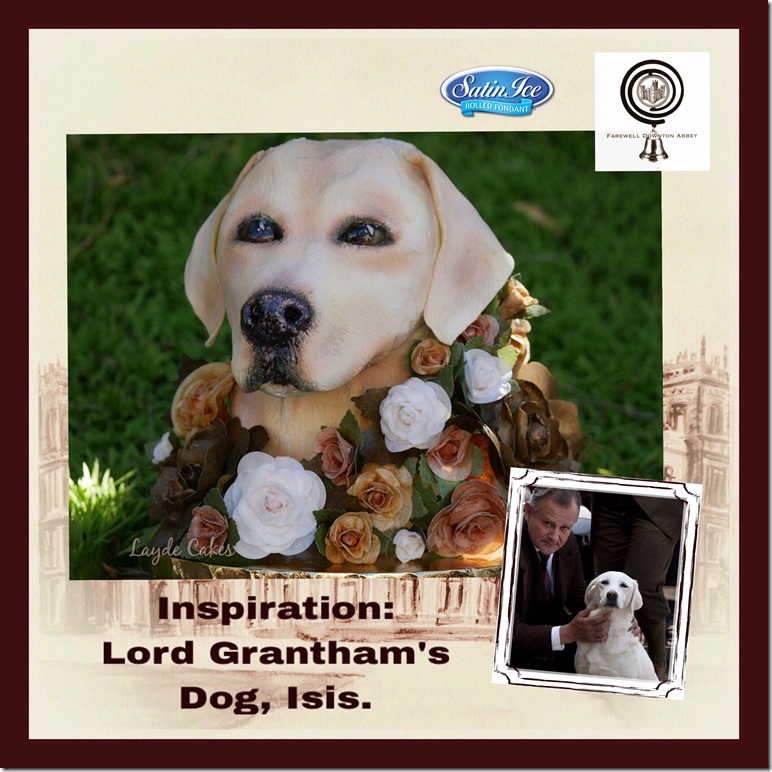 This terrific cake of Isis, Lord Grantham's Dog was made for the Downton Abbey Themed Cake Collaboration – A Sweet Farewell To Downton.
This gorgeous cake was made by Brittani Diehl from Layde Cakes.
Here is Brittani's bio:
My name is Brittani Diehl and I am 24 years of artistic nonsense. I am from a small town called Hollister, CA (no not the clothing store 😉 between San Jose and Monterey Bay). I began caking when I was 15, and have been loving it ever since. Using my nickname, Layde, I began Layde Cakes on Facebook in 2011.

Here is Brittani's description of her terrific cake:
When I joined this collaboration, I had no prior knowledge of the show. I felt like I could do none of the characters justice without having been invested in the show yet, so I decided to pick Isis. I enjoy making animal cakes more than any other. She was sculpted with apple spice cake and caramel buttercream before being covered with Satin Ice fondant. The flowers around her were made from wafer paper that I airbrushed and then assembled. I am very happy with the end result and felt it was a very good tribute to Lord Grantham's favorite girl. ❤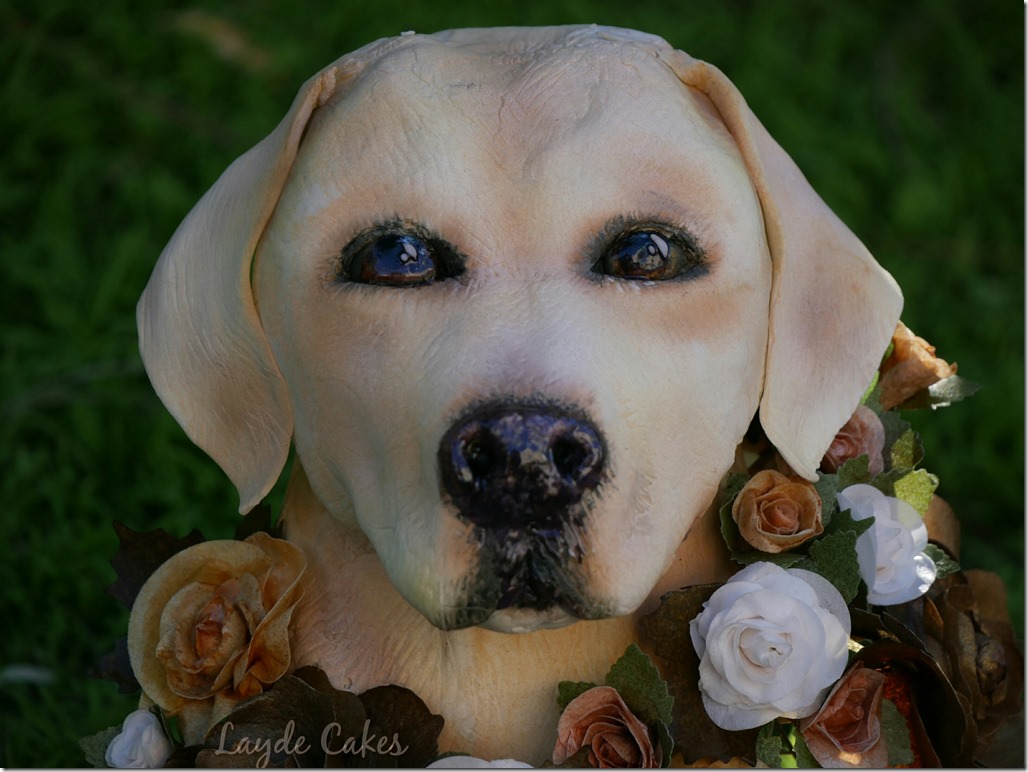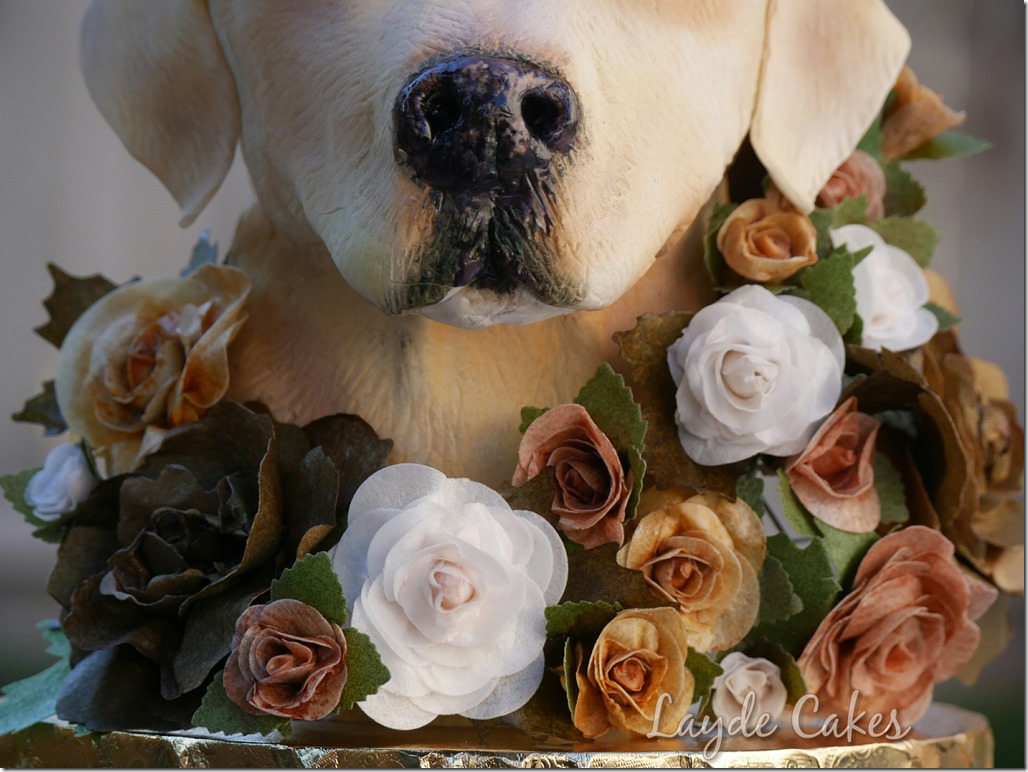 Want to see more gorgeous sweets inspired by Downton Abbey? Remember to visit – A Sweet Farewell To Downton.