This gorgeous Downton Abbey Cake which recreates Lady Rosamund Painswick's Drawing Room was made for the Downton Abbey Themed Cake Collaboration – A Sweet Farewell To Downton.
This gorgeous cake was made by Agatha Rogowska from Cakefield Avenue.
Here is Agatha's bio:
I am from Poland, but have been living in Dublin, Ireland for nine years now. I have been baking for my whole life, however sugarcraft was something new I have discovered in 2011. I am mostly self-taught, but have to say being a member if Dublin Sugarcraft Guild helped me a lot with basics. My first cakes weren't great but after practicing for about year, I've decided to turn my passion into a business. It was tough at the beginning and for a while I was sure its not gonna work and I wanted to give up. Then I discovered cake pops – they were not as popular yet and lots of people didn't even want to make them because they are time consuming. But for me it's natural. I guess it was my cake destiny. Now the call me 'Irish Cake Pop Queen' and I'm so glad I didn't give up! After two years I make cakes & treats for well-known Irish celebrities ( Keith Duffy, Lisa Cannon, Rosanna Davidson, Marisa Carter – just to name few) which makes me think I was all worth it! I am still not brave enough to enter cake competitions though!
Here is Agatha's description of her beautiful cake:
Because I love all dark and gothic, finding myself in the Downtown Abbey Period was a bit challenging. There are lots of pretty costumes, but I couldn't find anything 'dark enough' until I saw pictures of Lady Rosamund's Drawing Room. The combination of black walls with bronze décor, all finished with gold elements – that was it! I simply fell in love with this colour combination and it was a great pleasure to recreate it in a cake form! The only think I regret I couldn't put Dracula portrait in the frame.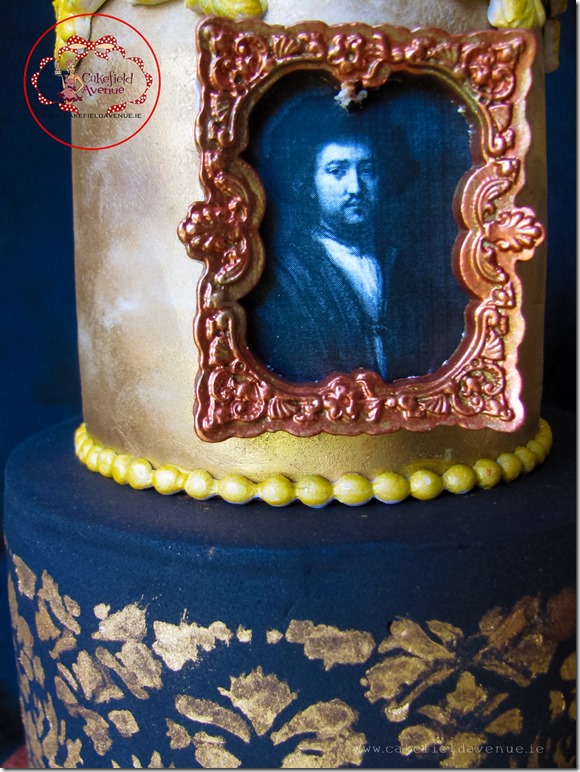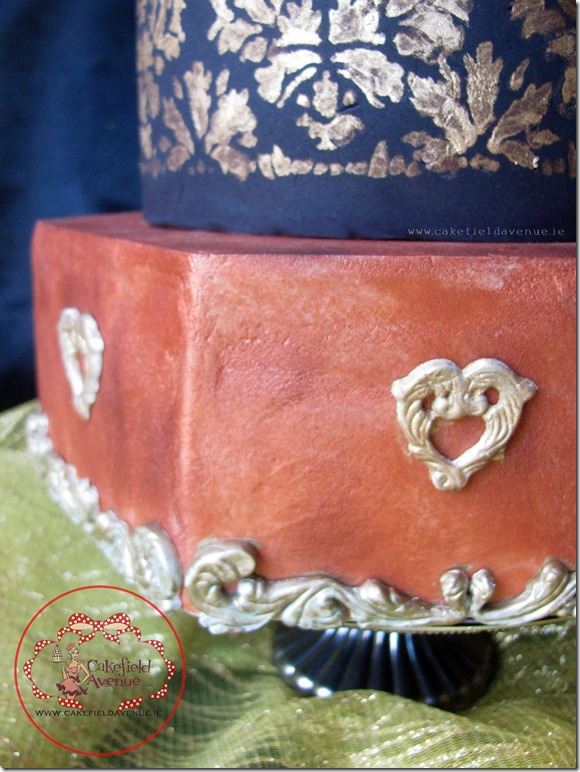 Want to see more gorgeous sweets inspired by Downton Abbey? Remember to visit – A Sweet Farewell To Downton.