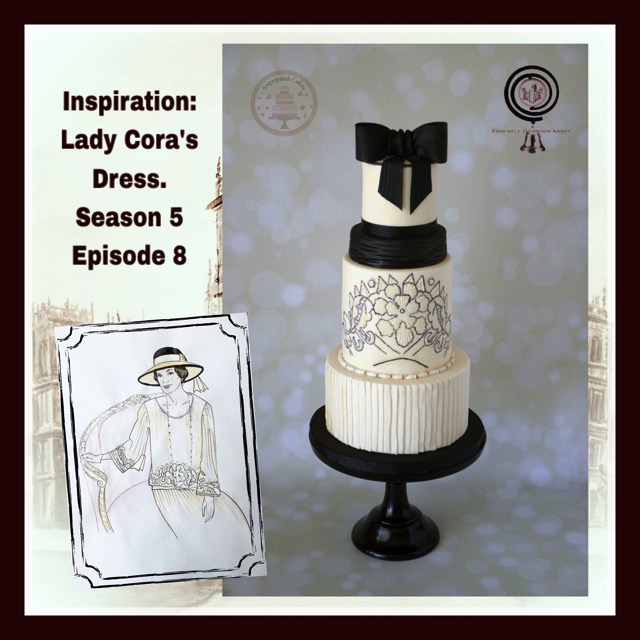 This Fabulous Downton Abbey Cake inspired by Lady Cora's dress was made for the Downton Abbey Themed Cake Collaboration – A Sweet Farewell To Downton.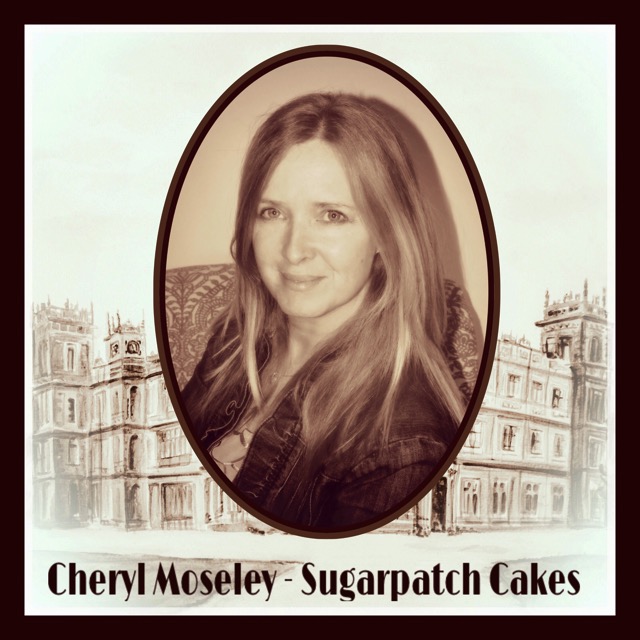 This Fabulous cake was made by Cheryl Moseley from Sugarpatch Cakes.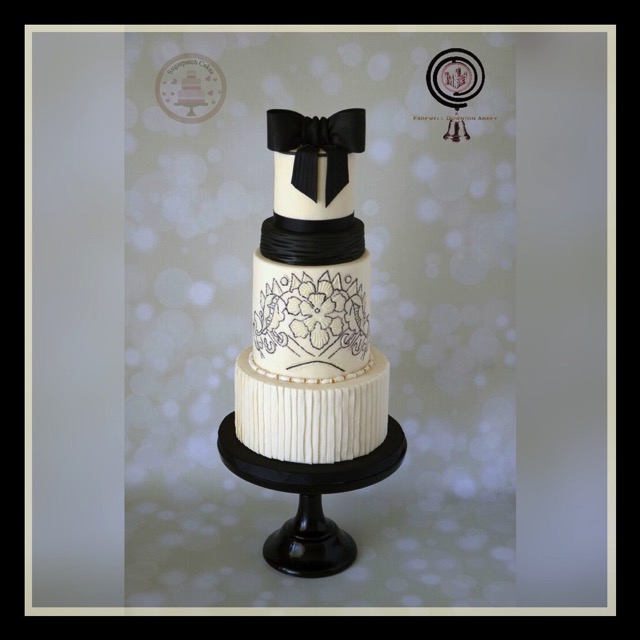 Here is Cheryl's description of her Fabulous cake:
I chose a gorgeous dress worn by Lady Cora as my design inspiration. I love the classic ivory and black embroidery on the front of her dress and pleats on the bottom. I traced the design and transferred it to the cake then by piping tiny black and ivory dots joined together to give a stitched feel. I chose to use an extended tier in the middle as I wanted the design on her dress to be the focal point of the cake. To me, Lady Cora is cool, calm and the epitome of elegance and that is what I wanted to achieve with this cake.