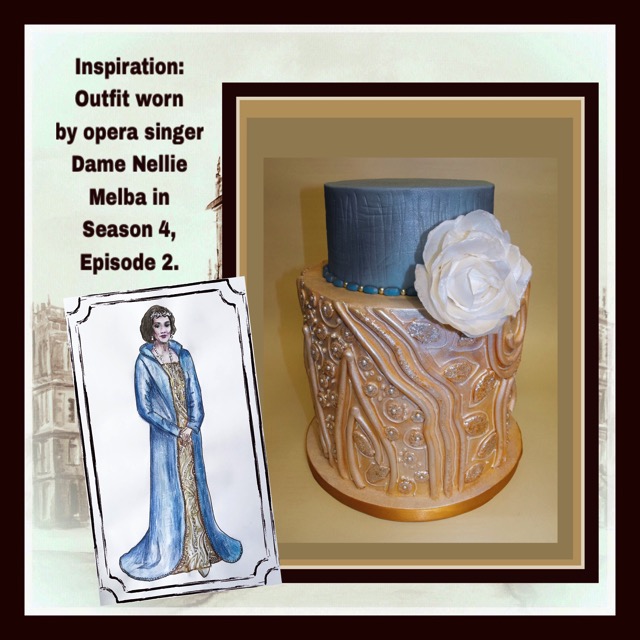 This Superb Downton Abbey Cake inspired by Dame Nellie Melba's Outfit was made for the Downton Abbey Themed Cake Collaboration – A Sweet Farewell To Downton.
This Superb cake was made by Laura Evans from A Slice of Evan located in Essex, UK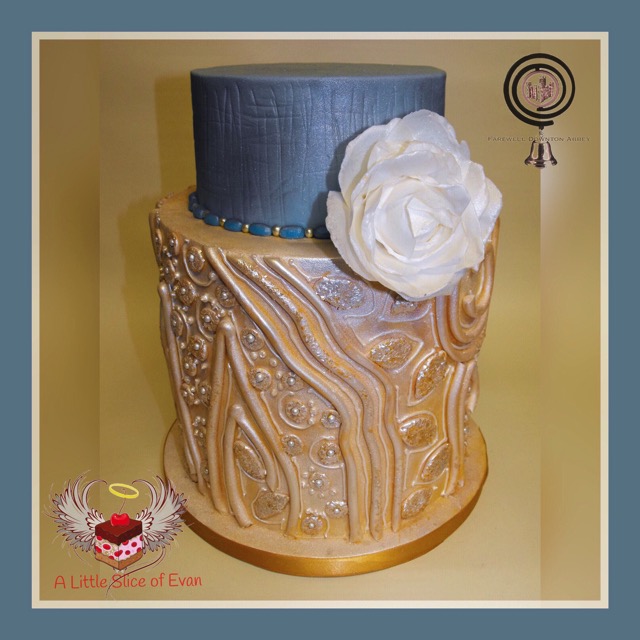 Here is Laura's description of her Superb cake:
My inspiration was an outfit worn by opera singer Dame Nellie Melba, who performs at Downton Abbey.  I fell in love with the outfit as soon as I saw it.  I adore the textures and movements and how the rich, elegant gold dress was compliments so well by the soft, slightly textured, flowing cloak.    I chose to use a combination of sugarpaste, piped royal icing, dragees, wafer paper and a lot of edible glitter flakes.  I painted the bottom tier gold to begin with, but it was very garish, so I sprayed pearl lustre over it, hoping to tone it down.  It ended creating the perfect shade of gold.