This Marvelous Downton Abbey Cake inspired by Lady Sybil's blue dress was made for the Downton Abbey Themed Cake Collaboration – A Sweet Farewell To Downton.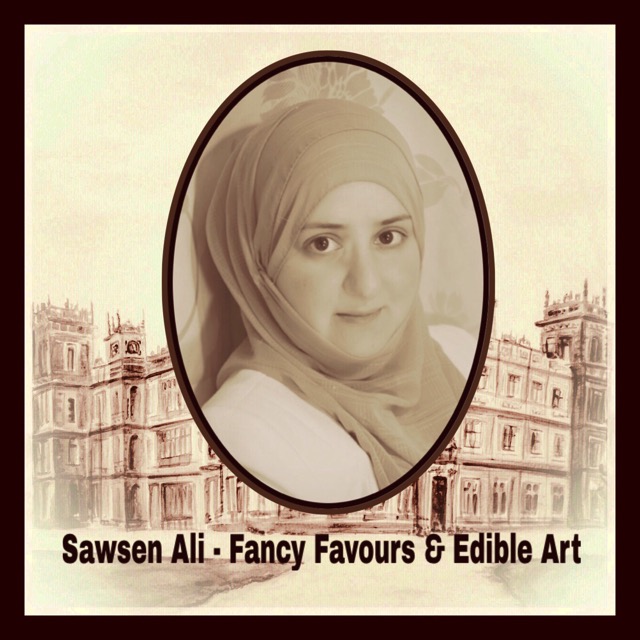 This Marvelous cake was made by Sawsen Ali from Fancy Favours & Edible Art.
Here is Sawsen's bio:
Sawsen Ali is a cake decorator from the West Midlands, UK. She has been an avid baker for over a decade, and a cake decorator for coming up to two years now. Sawsen has always had a creative side with an interest in photography & art, which she has been able to combine in this new found cakey passion. 
"I love cake decorating because it has allowed me to reconnect with the artistic spirit I had as a child, then lost growing up. Through school and my career I became a scientist, with little or no creative outlet – I feel like now I am whole again, I can see and feel beauty again, and express it in many ways through my art."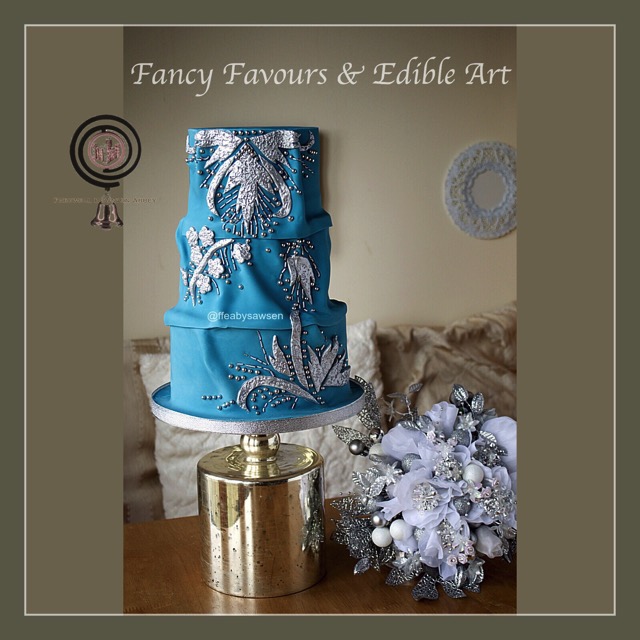 Here is Sawsen's description of her Marvelous cake:
My piece is based on a beautiful bejewelled & beaded teal gown that was part of a Downton Abbey photoshoot commissioned by American Vogue in 2012. I chose to start with a simple 3-tier design, which I covered in layers of teal sugarpaste softly draped to look like fabric.  The applique design was made using textured pieces of fondant which were cut and shaped by hand to resemble the embroidery on the dress, and the beadwork was recreated using individually placed sugar dragees and strands.  Finally, Rolkem Super Silver lustre dust was used to paint the elements for a bright silver shine.