This Superb Downton Abbey Cake inspired by Wallpaper and Lady Mary's Blouse was made for the Downton Abbey Themed Cake Collaboration – A Sweet Farewell To Downton.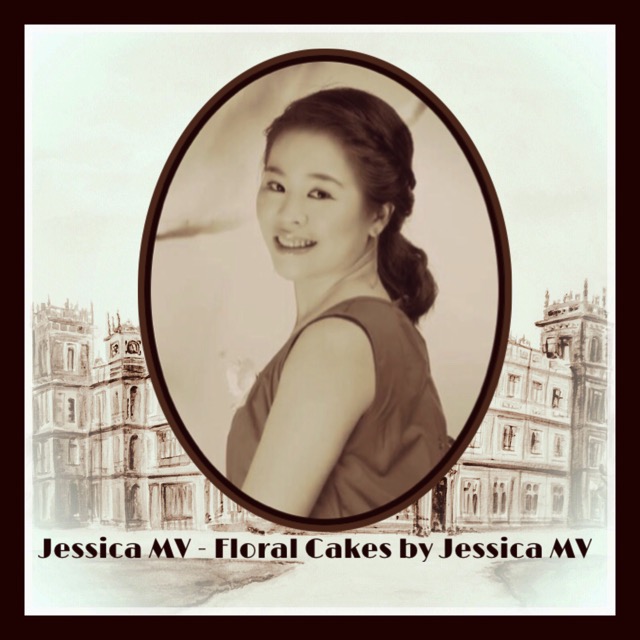 This Superb cake was made by Jessica Minh Vu from Floral Cakes By Jessica MV
Here is Jessica's bio:
I am the Vice Director of Hanoi Branch, ao Viet Labour Overseas and Trading Joint-stock Company, and the Founder/Owner of Floral Cakes by Jessica MV.
Here is Jessica's description of her Superb cake:
My cake was inspired by different beauties from Downton Abbey. Lady Mary's classic outfit, romantic design of her hat, and even the wallpaper. I decided to use wafer paper in shades of red as the major medium to corporate all those pretty, delicate inspiring items in the form of a modern wedding cake.