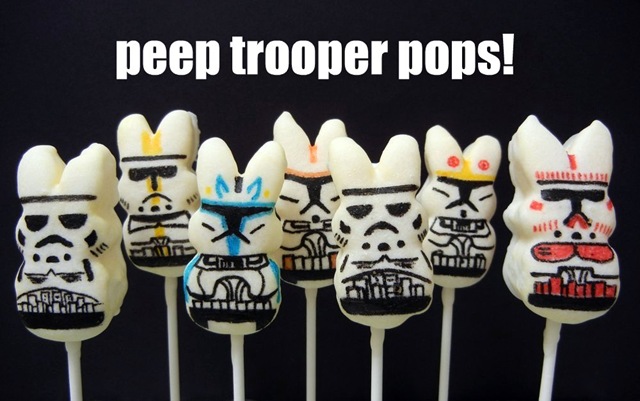 Michelle Clausen takes every day treats and turns them into pop culture masterpieces. She decorates everything from Gingerbread Men to Pretzels and Oreo Cookies. But, the thing Michelle is best known for is her peeps. These are her hand painted Stormtrooper Peeps.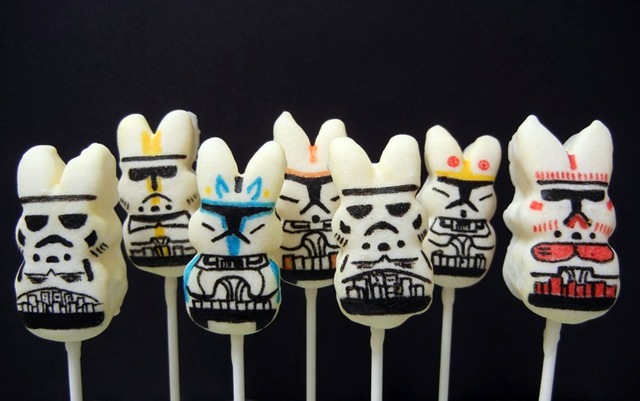 Michelle makes these by
1) Melting vanilla candy melts, chips, bark, or your coating of choice
2) Adding a stick to a bunny peep
3) Dipping the entire peep and letting it dry. In some case, you may want to decorate them with sprinkles before the candy melt hardens
4) Decorating. Once hardened, Michelle draws on the peeps with diluted food gels or food writers. If the peeps need any details, she creates those with candy melt/wafers.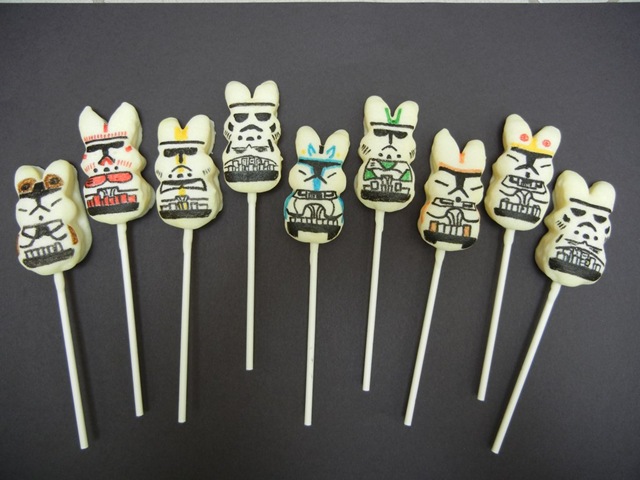 You can find Michelle on Twitter (that's where I met her), Facebook, Pinterest, and her blog Sugar Swings.
I'll be featuring more of Michelle's fantastic pop culture peeps this week.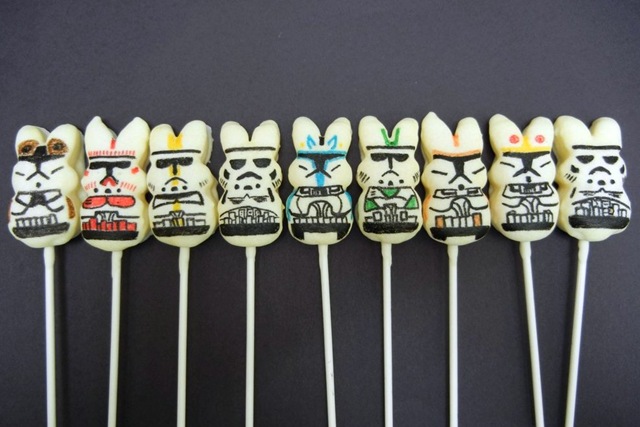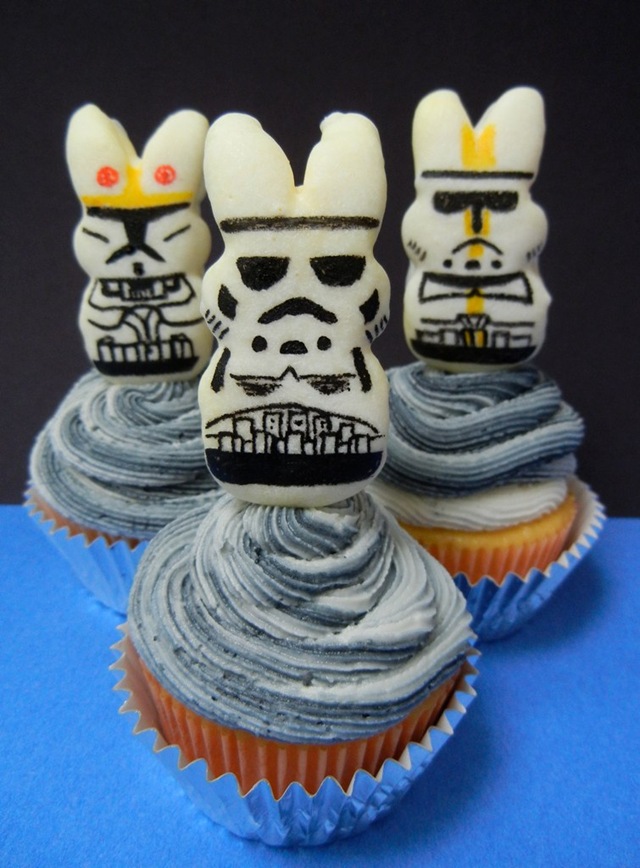 Michelle also uses her peeps as cupcake toppers.