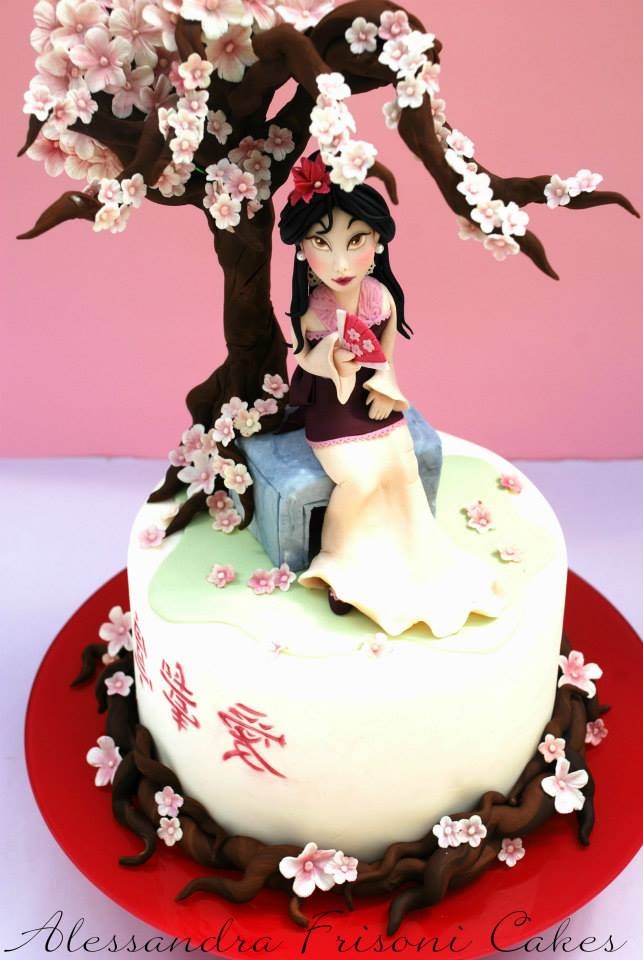 This lovely Mulan cake was made by Frisoni Alessandra Studio Cake. Mulan is my favorite Disney movie and this cake doesn't an terrific job recreating it. Looking at this cake makes me think of Mulan's dad and his wonderful line "The greatest gift and honor… is having you for a daughter."
The cherry tree on the top of the cake is filled with light pink cherry blossoms and cherry blossoms are on the ground under the tree. Mulan is sitting on a blue box in front of the cherry tree. She is wearing a light pink outfit and holding a dark pink fan that is decorated with light pink cherry blossoms. There is a red flower in her hair. On the side of the light green cake are chinese characters.
Also, check out these wonderful Mulan Cakes and Cookies.