This Awesome Portal 2 Cake was made by Sweet Disposition Cakes. This Portal 2 cake features Wheatley. The cake was hand carved and then covered in chocolate ganache. Details were added with black fondant, covered by layers of white fondant. The entire cake was air brushed to complete Wheatley.
Front view of Wheatley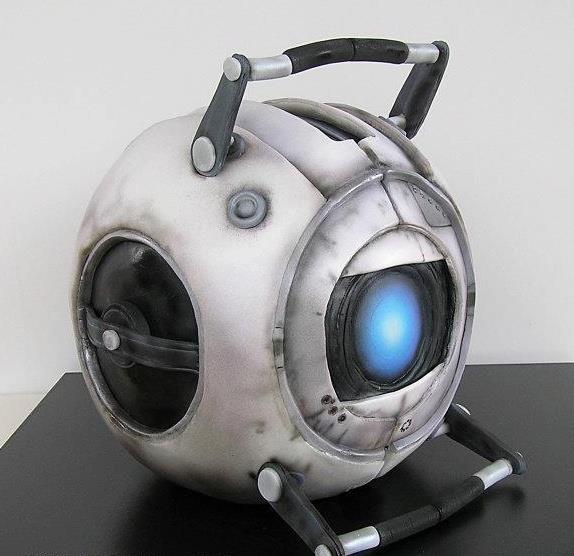 Side view of Wheatley
Below are pictures of the cake in progress.
Cake partitioned, in prep for carving
Cake after carving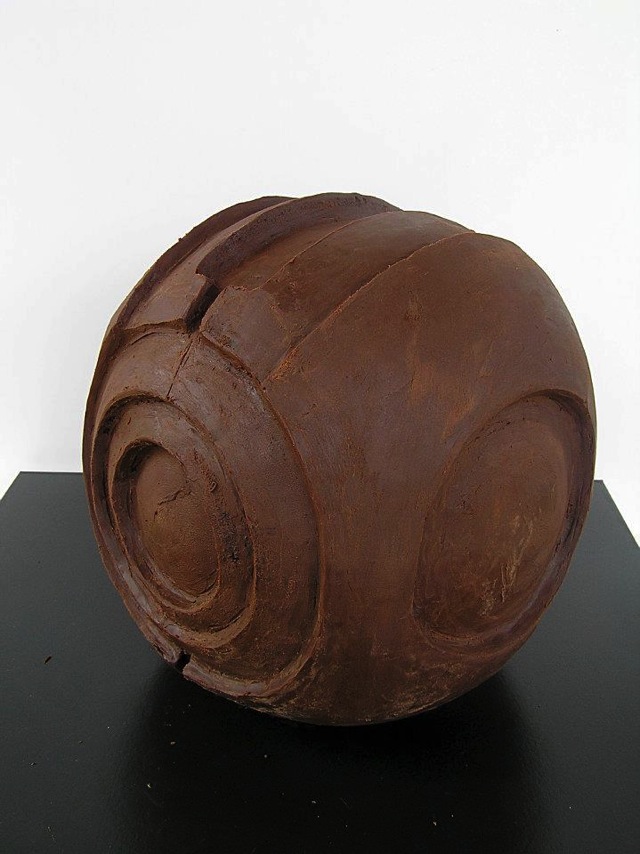 Cake covered in ganache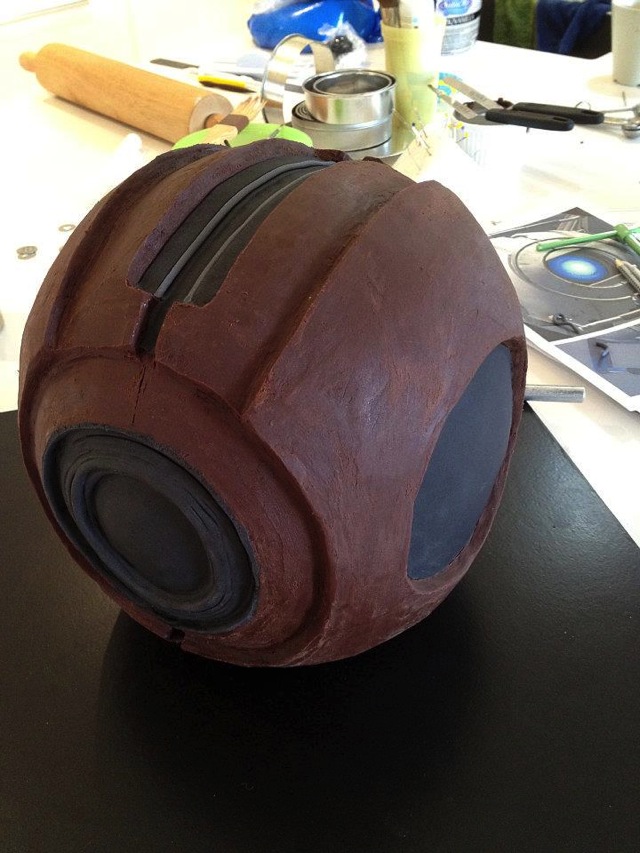 Detail added with black fondant
Cake covered in white fondant to add more detail