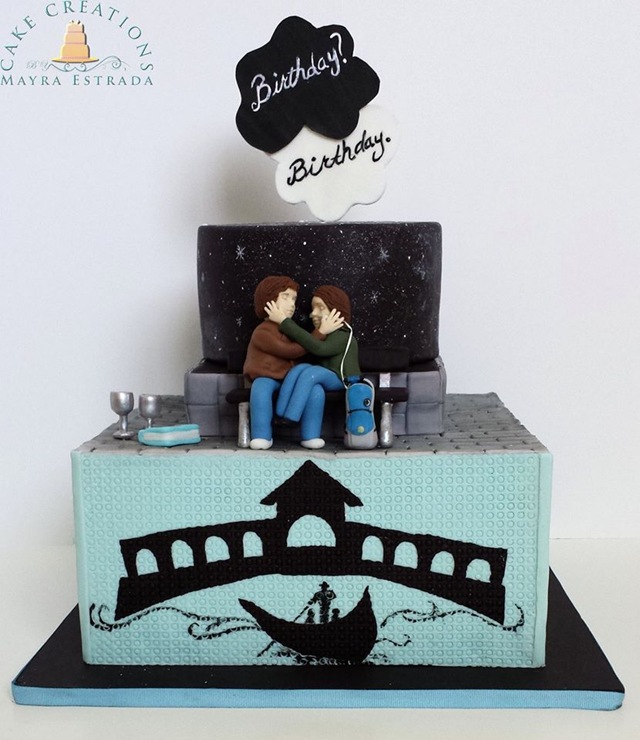 This terrific The Fault in Our Stars Cake was made by Cake Creations by ME. Mayra made this cake for her niece's 15th birthday. The niece sketched the design of the cake and Mayra used that as her design.
There is so much to adore about this cake. The sign at the top reads "Birthday? Birthday." which rhymes with "Okay? Okay.". The figures of Hazel Grace and Augustus are terrific. The bottom of the cake has scenes from The Fault In Our Stars. This one is Amsterdam.
"As he read, I fell in love the way you fall asleep: slowly, and then all at once."
On the floor beside Hazel Grace and Augustus are two cups (I'm guessing that they're filled with Champaign, though it could also be orange juice) and a copy of The Fault in Our Stars.
"Some infinities are bigger than other infinities."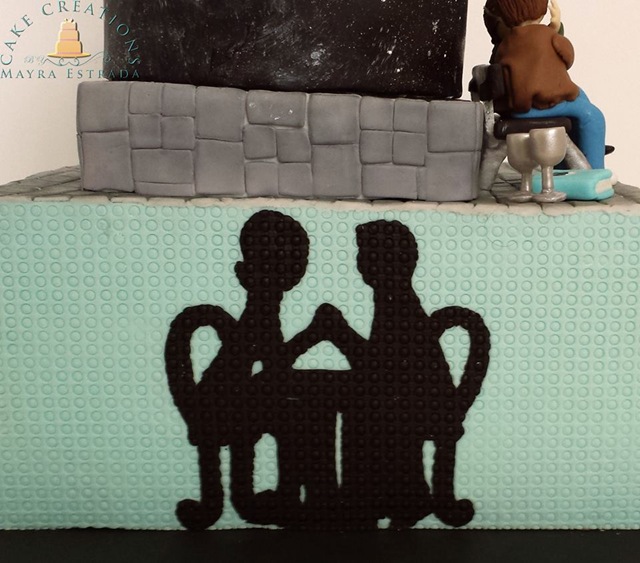 Hazel Grace and Augusts at Oranjee
"What else? She is so beautiful. You don't get tired of looking at her. You never worry if she is smarter than you: You know she is. She is funny without ever being mean. I love her. I am so lucky to love her, Van Houten. You don't get to choose if you get hurt in this world, old man, but you do have some say in who hurts you. I like my choices. I hope she likes hers."
At the Anne Frank House
"Oh, I wouldn't mind, Hazel Grace. It would be a privilege to have my heart broken by you."
The swing set
"There is no shortage of fault to be found amid our stars."