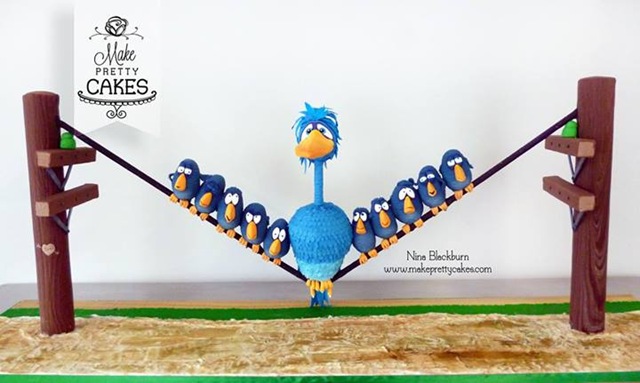 Wow!!! Believe it or not, that is a cake!
This is one of the most difficult cake's I've seen. If I made this cake, it would look like the later scene in the cartoon with the birds shooting everywhere.
This masterpiece was made by the aptly named Make Pretty Cakes. To give you an idea of the size of the cake, the cake board measured 56″ wide by 19″ tall.
The large bird was made with fondant feathers over chocolate ganached 8″ x 6″ mudcake. The little birds were made with a chocolate shell casting and had a combination of fillings, including cake truffle.
Here are more pictures of this stunning cake: