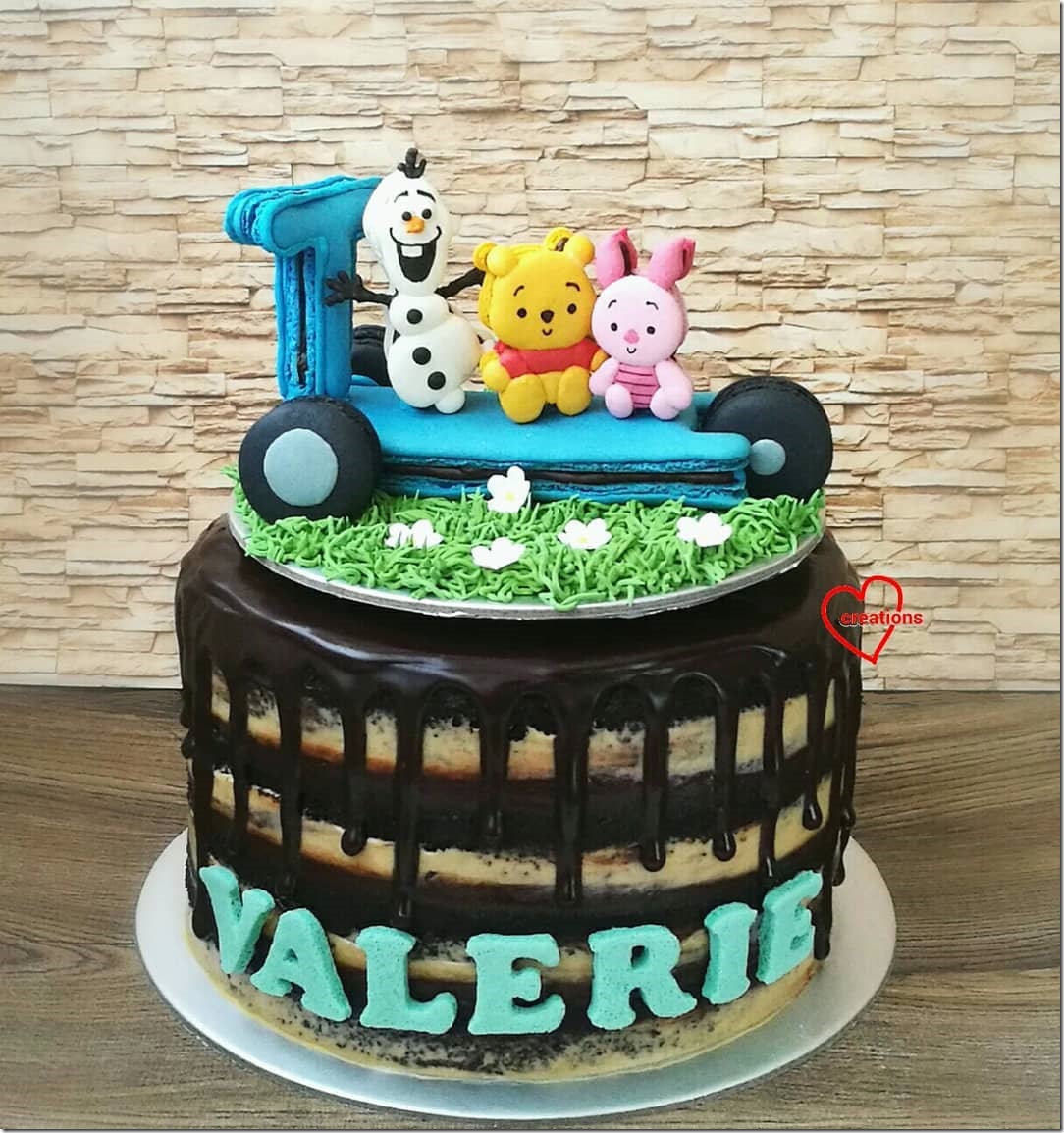 The amazing Phay Shing made this wonderful Winnie the Pooh meets Olaf themed birthday cake.
The cake is a chocolate lovers dream – four layers of Rose Levy Beranbaum's German chocolate cake sponge with a mixture of chocolate custard and whipped dark chocolate ganache between layers, topped off with dark chocolate ganache drip and some whipped salted caramel ganache on the sides. Plus, the macaron cake topper is filled with dark chocolate ganache too.
Phay's blog – Loving Creations For You – contains details on how she made these Pooh, Piglet, and Olaf macarons. Plus, a recipe and directions for the cake and fillings.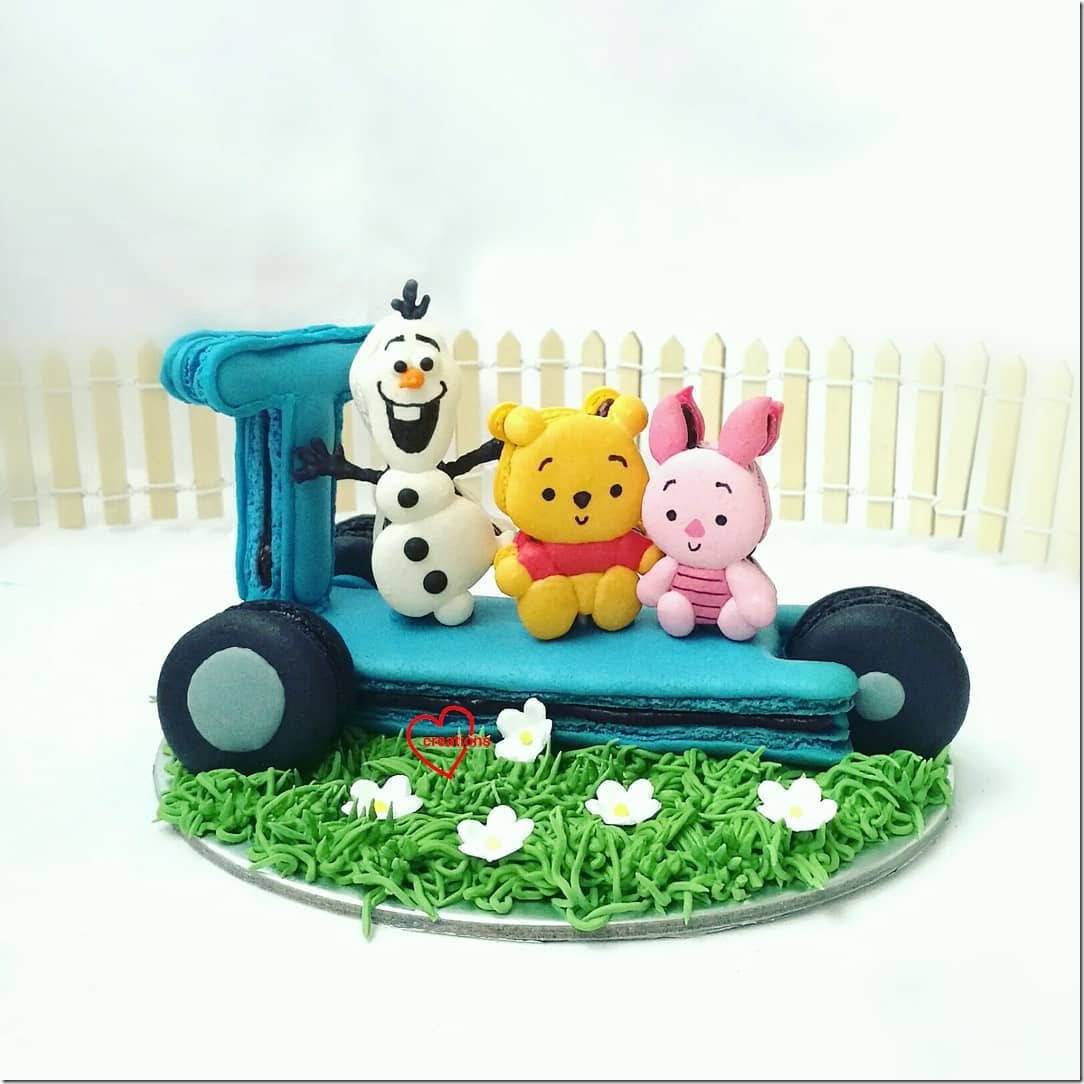 This macaron cake topper is so cute!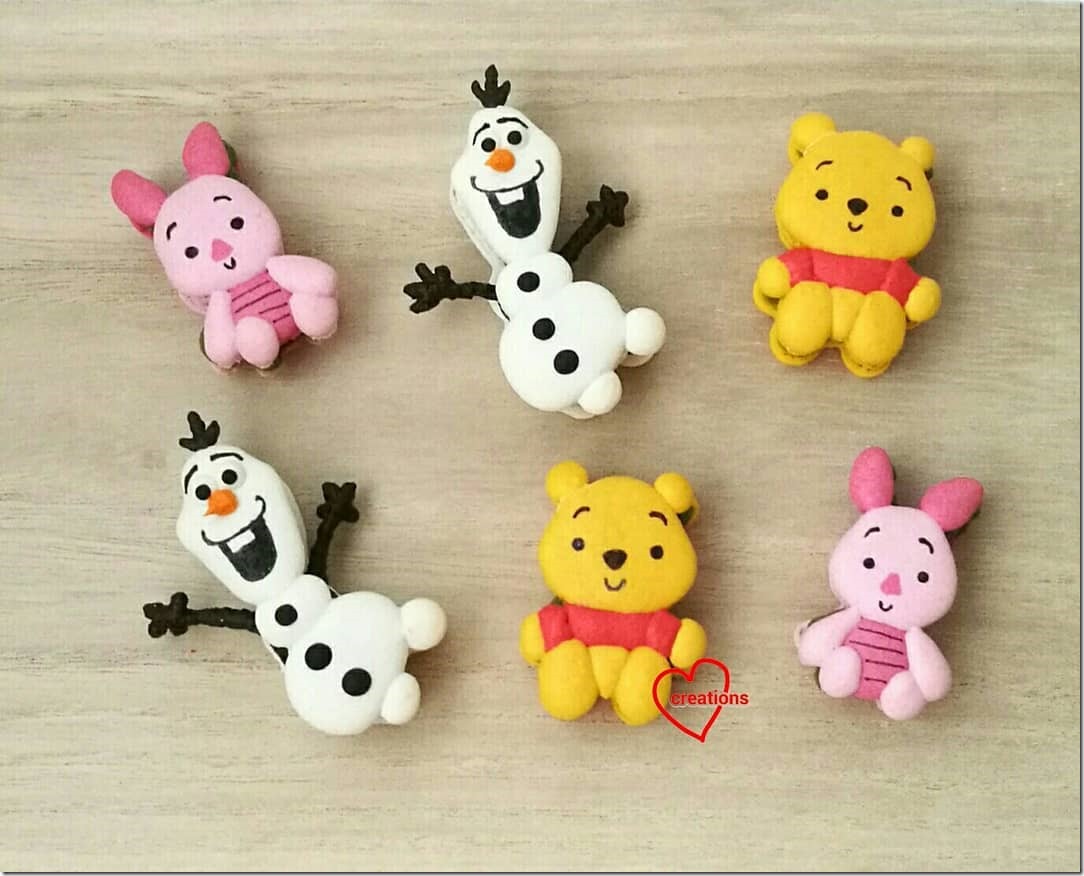 Adorable!