This Terrific Hello Kitty Cake was made by Isbilya Cakes. Hello Kitty is standing outside in her  patio garden beside a wooden trellis full of several shades of pink roses. The garden is filled with green grass and has wooden planks on the sides. The woodgrain can be seen in the brown wooden planks. The trellis is has a wooden ornate design on the middle top. There is a brown wooden ball on the top of each side pole of the trellis. The trellis is composed of woven wood in a lattis pattern.
Hello Kitty is wearing a green overall jumper with an orange and pink striped shirt. She is wearing a green bow in her hair. There is a large green number '2' beside her to represent the birthday age. The two is textured to look like it is covered in green moss. There is a single pink rose on top of the number two. In front of Hello Kitty is a light blue watering can. In front of the watering can and at the front of the cake is the birthday name in brown woodgrain letters. There a pink rose on the ground in front of each letter and some pink roses scattered on the ground around the cake.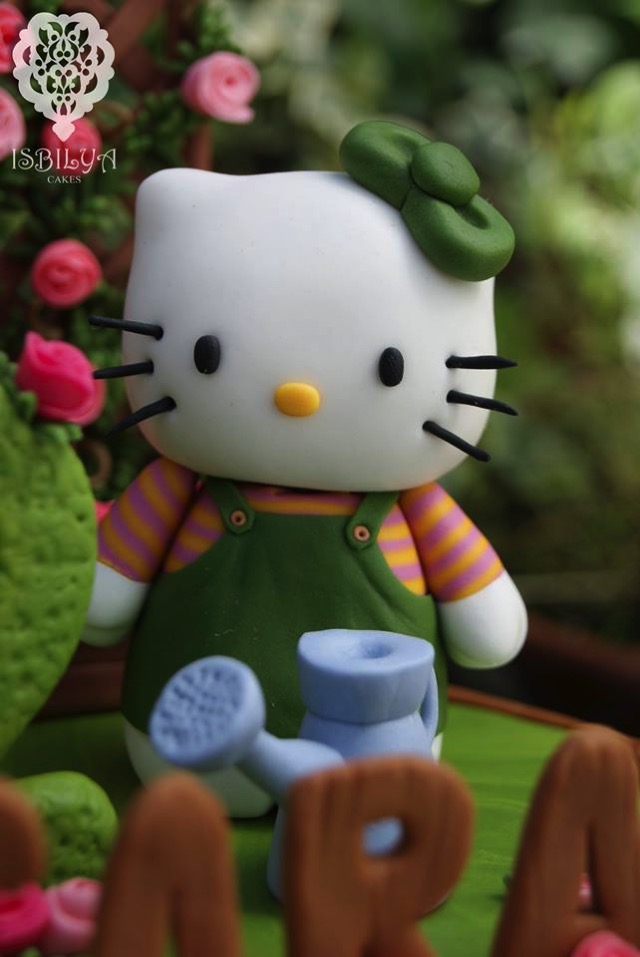 This close-up of Hello Kitty shows her black whiskers and eyes and her yellow nose.
Here's the Birthday name written in brown wooden letters.
Here's a picture with the pink roses on the trellis is focus.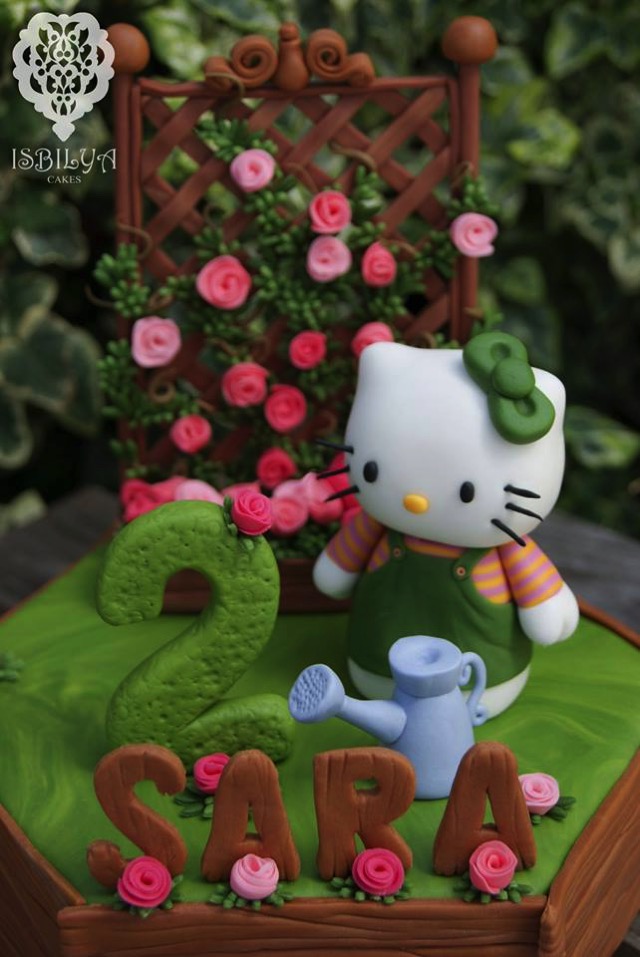 A top view of the cake