Heavens to Murgatroyd that's one great Snagglepuss Cake. This cool cake was made by Stacked Cakes. Snagglepuss looks perfect. He is wearing his usual outfit of a white upturned collar, white shirt cuffs, and a black string tie. The detail on the face is terrific, he even has whiskers. I really like how Snagglepuss he looks like he is getting ready to exit stage left.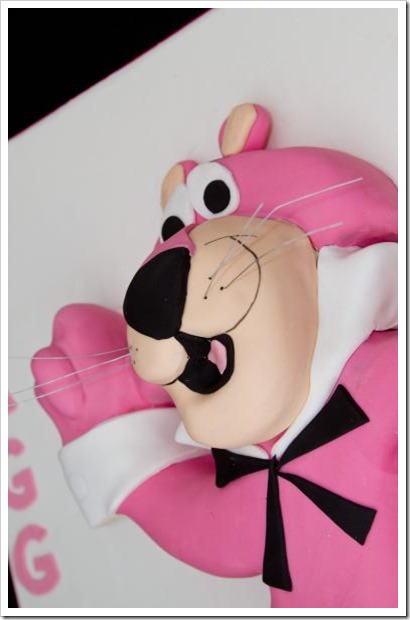 Here is a close-up of Snagglepuss' face. The detail is wonderful.
Heavens to Betsy! While researching this post, I found out something I didn't know about Snagglepuss. Snagglepuss didn't start off as the actor we all know and love. He actual started off as a sheep stealing mountain lion in the Quick Draw McGraw cartoon "Lamb Chopped".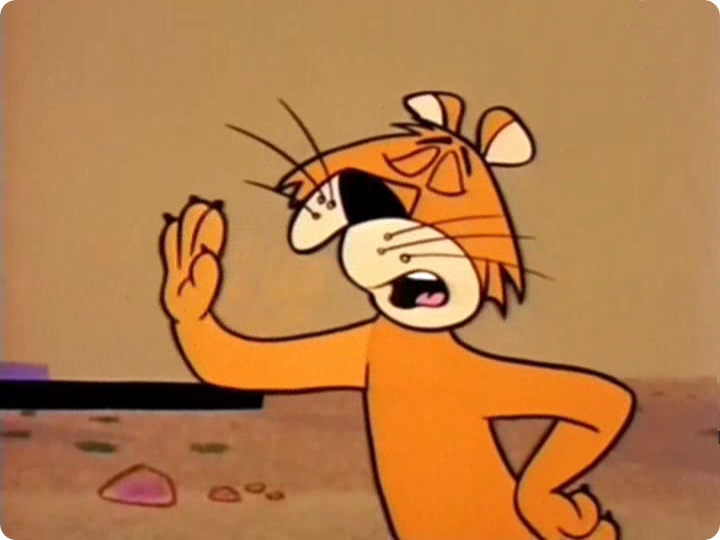 He was orange, not pink.
Yowp, the best site I've found about early Hanna-Barbera Cartoons, has a terrific article about Lamb Chopped.
Snagglepuss would appear in multiple Quick Draw McGraw cartoons. In some he was called Snaggletooth. He also appeared with Augie Doggie and Doggie Daddy and Snooper and Blabber.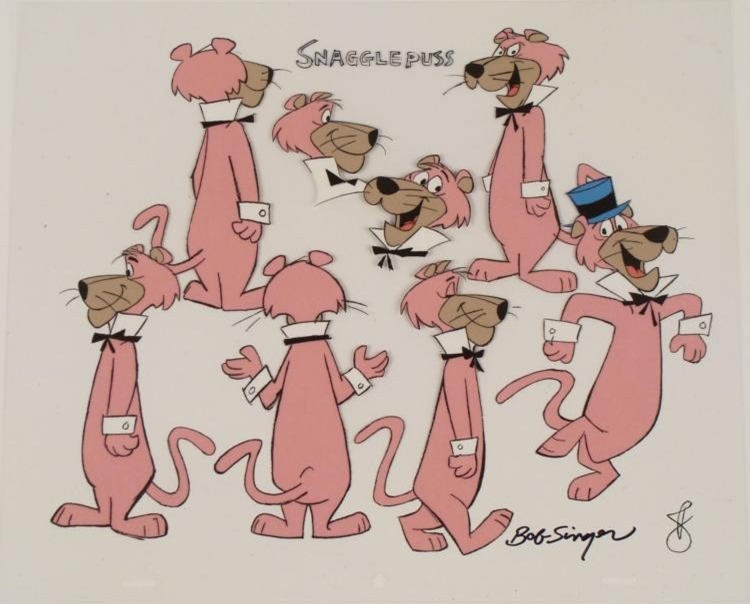 Last week, I created a cake featuring Touché Turtle. One of the things I used for reference was a color model sheet of Touché Turtle made by Bob Singer. So, I was happy when I found this color model sheet of Snagglepuss that was also made by Bob Singer.
The color model sheet appears to be based on this model sheet which I assume is also by Bob Singer.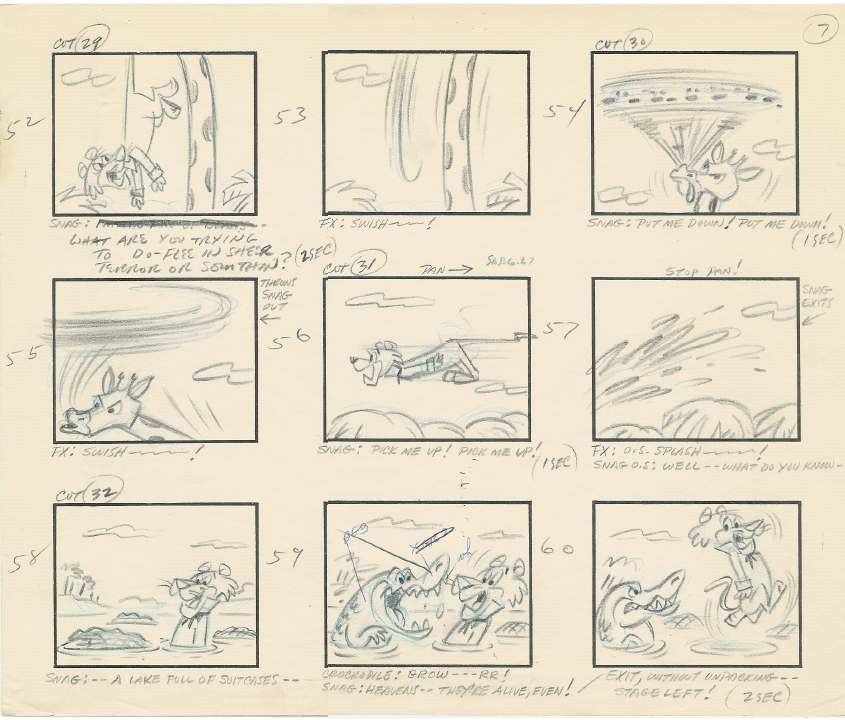 I also found a bunch of Snagglepuss storyboards online. These awesome story boards are for sale by Gremlin Fine Arts Gallery.