Meredith from Baked Happy makes absolutely wonderful cookies. In this post, I'll be showcasing her Disney themed cookies. I'm starting with these cool Mickey and Minnie Mouse Cookies. These cute cookies would make most toddlers sing "hot dog hot dog hot diggity dog".
These cookies feature everyone's favorite snowman, Olaf. I bet these cookies taste just a good whether you are in deep, deep, deep, deep snow or in summer.
These Tinker Bell 4th Birthday Cookies are terrific. My daughter would have loved these cookies when she was little. I really like how each cookie has Tinker Bell in a different pose. Each Tinker Bell Cookie also has a different color scheme. The background color and trim are in different colors. On some of the cookies, even the pixie dust is a different color.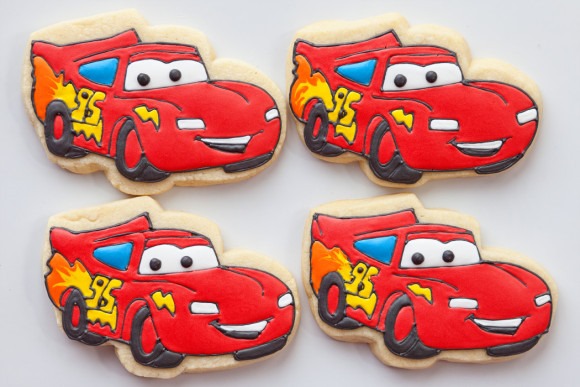 I bet these Lightning McQueen cookies would be a big hit in Radiator Springs.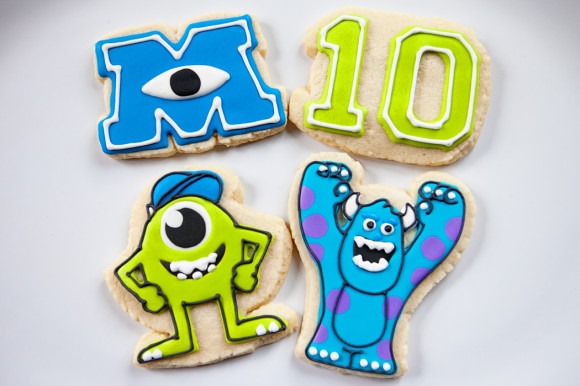 There is nothing scary about these Monster University 10th Birthday Cookies. These cookies feature Mike Wazowski, James P. "Sulley" Sullivan, and the Monsters M Logo.
I saved my favorite of Baked Happy's cookies for last. These DuckTales Cookies feature Uncle Scrooge, Huey, Dewey, and Louie. I like these cookies so much, I've featured them before in this post.