Can you just imagine how big a Stormtrooper would need to be to hold the Death Star on his helmet? I guess if he were that big, the Death Star would not really be necessary. The Stormtrooper could destroy planets all my himself.
This Marvelous Death Star cake was made by Tastefully Yours Cake Art. This Marvelous Star Wars Cake is a two-tier cake with the Death Star as the top ball shaped layer and beneath it is a Stormtrooper helmet. This cake was made to celebrate the twenty-first birthday of a Star Wars fan.
The cake board is black with tiny white stars to represent outer space. There are six white candles on each side of the cake for a total of twelve candles on the cake.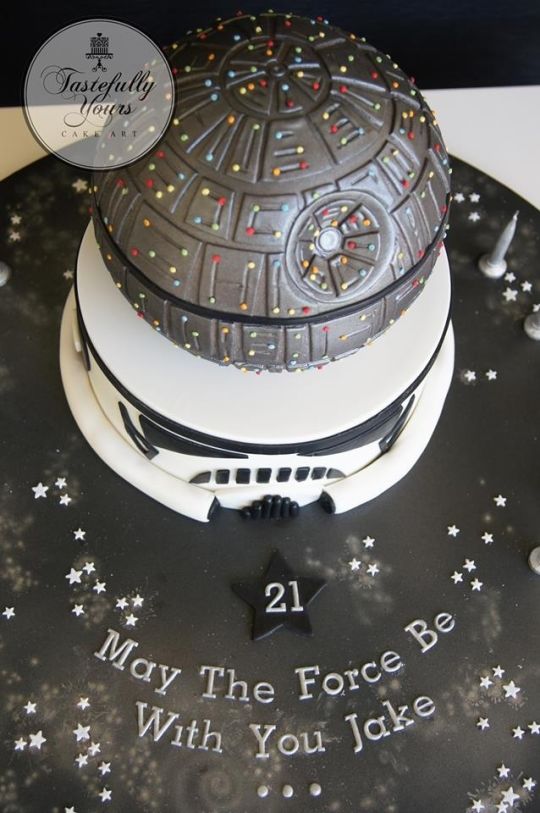 The top of the Death Star can be seen.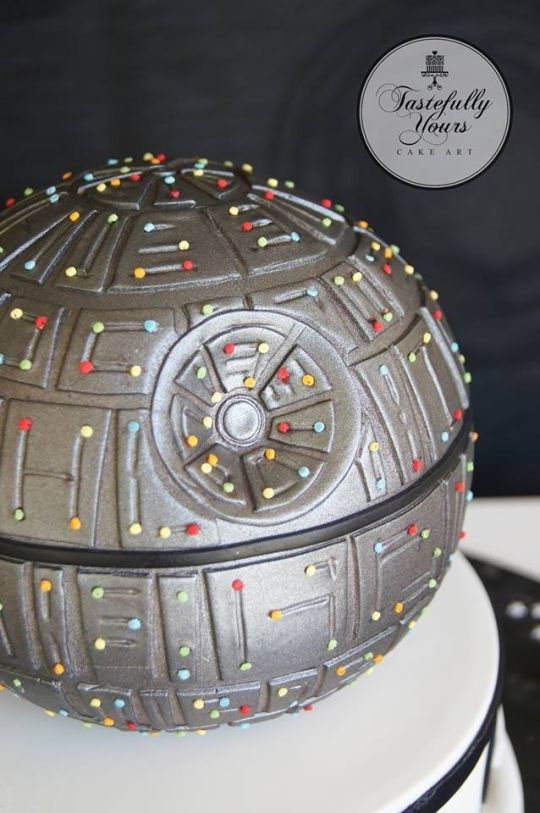 The Death Star is gray with a small black band around the middle. There are indentions to represent the sections of the Death Star. Small red, yellow, green, and blue colored balls look like various lights on the Death Star. The concave dish for the superlaser appears just above the middle of the cake.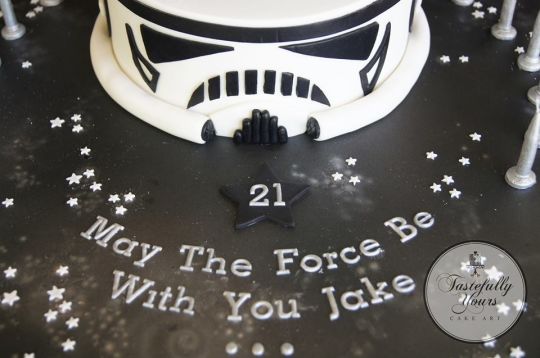 The cake board has the words May The Force Be With You to wish Happy Birthday. The number 21 is on a black star to represent the birthday age. The eyes, nose, and mouthpiece of the helmet are in black.