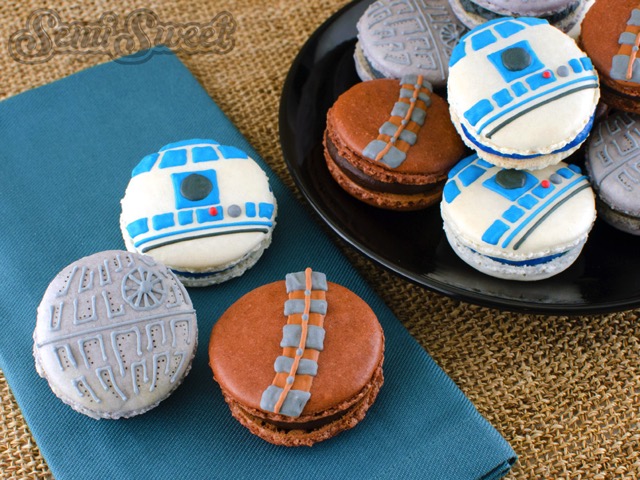 These Fabulous Star Wars Macarons were made by Semi Sweet Designs. These macarons feature the Death Star, Chewbacca, and R2-D2.
These R2-D2 macarons are white with blue filling. The outside of the macaron is decorated with blue panels to represent R2-D2 panels. The droid's black optical sensor is in the middle of the macaron cookie.
These Chewbacca macarons are light brown with a dark brown filling. Chewbacca's bandoleer is diagonally across the macaron cookie.
These Death Star macarons are gray with a dark gray filling. There are light gray rectangles drown on to represent the compartments and sections of the death star. The superlaser is just above the center.