Oh No! The automation craze has hit the North Pole. It looks like it is goodbye elves and hello droids.
This cute Star Wars Christmas Cake was made by Little Monster Cakes. It features R2-D2 and C-3PO wearing Santa hats. Both are standing around a stack of Christmas presents. The cake is white so it looks like the ground is covered in Snow. That's probably not good for C-3PO's servos. The cake board is red with a green Christmas wish and is trimmed with little white Christmas trees.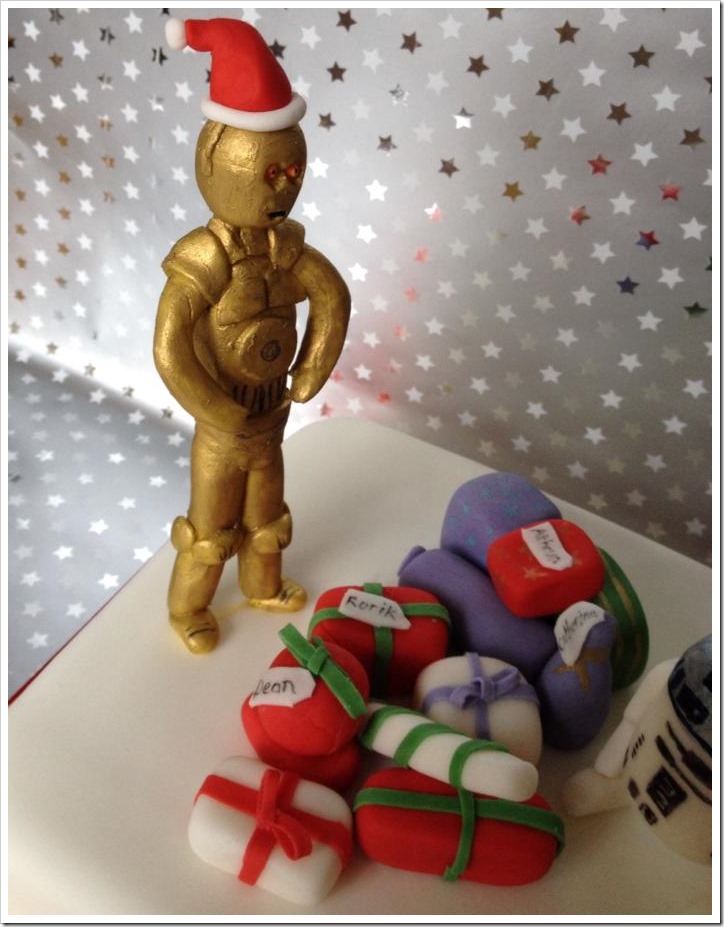 C-3PO is fluent in over six million forms of communication. I wonder if the six million includes Elvish or reindeer?
R2-D2 looks cute in his Santa hat.
Also, check out these wonderful Christmas Cakes and Cookies.
Moreover, the force is strong with these amazing Star Wars Cakes & Cookies